Overview
Massachusetts residents may now be eligible for a medical marijuana card. In this article, we go over some of the major guidelines and requirements. Patients must meet certain criteria to qualify.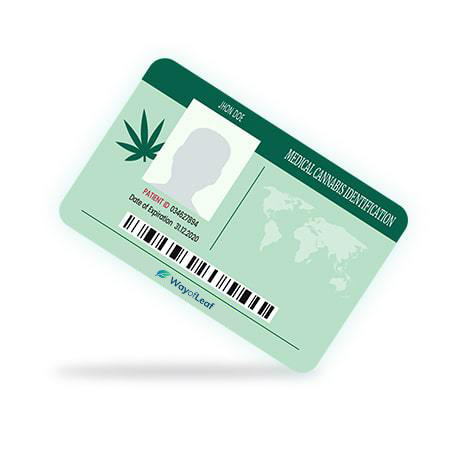 State Program
Approved on
November 8 2016
The state of Massachusetts decriminalized the possession of small amounts of cannabis in 2008. Within four years, MA permitted MMJ. It was great news for weed lovers in the state, and better news followed.
In November 2016, Question 4 appeared on the ballot, and residents could vote to legalize adult-use marijuana in Massachusetts. Voters passed the initiative, though it took years for the program to get rolled out. In fact, there were no recreational dispensaries selling pot until November 2018.
Cultivate Holdings in Leicester, and New England Treatment Access in Northampton became the first two licensed dispensaries in the state. Sales quickly exceeded the million-dollar mark and continue to swell apace. Though the MMJ program is well established, there are occasional changes. The recreational law is relatively new, so not everyone knows the situation. We aim to clear up both issues in this exclusive guide.
Medical Marijuana Laws in Massachusetts
With recreational marijuana laws in Massachusetts now passed, you may be wondering: 'what's the point of getting a medical ID card?'
Well, for one thing, medical patients can access different products than recreational customers. You may find that you can get more potent MMJ products than adult-use customers.
MMJ cardholders have access to specific medical marijuana dispensaries. They can also use recreational weed stores and shops that specialize in both.
Furthermore, you can get an MMJ card at 18 but must wait until the age of 21 to purchase recreational pot. MMJ patients also pay less for their weed due to lower taxes.
Are you interested in applying for a Massachusetts medical marijuana card? If so, here is all you need to know about the official Massachusetts Medical Marijuana Initiative.
How Do I Apply for Medical Cannabis in MA?
Visit the official website for the Medical Use of Marijuana Program. Here, you will find everything you need to get started.
In short, you must:
Ensure you meet one of the qualifying conditions. We provide a list below.
Make an appointment and visit a qualified physician in the state to get certified for MMJ use.
Receive a PIN from a physician for online enrollment in the program.
Register and apply online.
Wait 1-2 weeks for your ID card to arrive in the mail (if approved).
Visit a dispensary to see what's on offer!
In late 2019, the state's marijuana law got updated. It ensures healthcare providers have more scope for deciding if a person needs MMJ. An increasing number of patients are getting in touch with specialist clinics such as MedWell Health & Wellness.
How Much Does the Application Cost?
The state's application fee was $50. However, the state removed this cost, so it is now free to register as an MMJ patient in Massachusetts. You still need to pay for the initial consultation. Prices vary though you can expect to pay $150-$200 in many cases.
By the way, the card is valid for a year. You have to go through the process once again at this point. We recommend applying early to avoid a gap in your coverage.
What Are the Qualifying Medical Conditions?
Medical marijuana laws in Massachusetts give the advising physician a great deal of leeway. You could qualify for the use of medical cannabis if the physician deems you to have a "debilitating medical condition."
A "debilitating medical condition" may include ailments such as:
Any form of cancer or terminal illness
Crohn's disease
Glaucoma
Hepatitis C
HIV/AIDS
MS (multiple sclerosis)
Parkinson's disease
ALS (Lou Gehrig's disease)
Can I Grow Cannabis with a Medical Marijuana Card?
Yes. Up to six plants for any individual adult patient, or up to 12 plants for any single private residence. MMJ patients aged 18-20 can grow a maximum of six plants in a home.
Is It Cheaper to Buy Recreational Marijuana?
In general, you will likely save money by purchasing MMJ in Massachusetts. First of all, you should end up paying lower taxes. As you can buy more potent weed, you could fare well on an mg of THC per dollar basis. Also, you have the option to grow up to six plants. Some can yield up to 20 ounces, which equates to 120 ounces in a single grow!
What Are the Buying & Possession Limits?
MMJ patients are allowed a 60-day supply. Once again, a doctor has the discretion to determine how much that equates to. The upper limit is 10 ounces. However, your physician could increase the amount if they deem it 'medically necessary.'
Recreational Marijuana Laws in Massachusetts
In 2016, Massachusetts Governor Charles Baker signed legislation that allowed recreational cannabis sales to take place in the state. This came almost immediately after voters said 'yes' to Question 4 on the November 2016 ballot. This initiative allowed Massachusetts to become the eighth U.S. state to legalize adult-use cannabis.
Massachusetts had the honor of becoming the eighth U.S. state to legalize adult-use cannabis in 2016.
The process of implementing licensing applications for retail sellers, issuing commercial grow permits, etc. took roughly two years from start to finish.
Residents were finally allowed to purchase cannabis freely on November 20, 2018. Here's everything you need to know about recreational marijuana laws in Massachusetts:
How Old Do I Have to Be to Buy Weed in Massachusetts?
Adults over the age of 21 may legally purchase marijuana from a licensed dispensary. You need the appropriate form of ID (driver's license, passport, etc.) to make a purchase.
What About Out-of-State Customers?
Non-Massachusetts residents can purchase cannabis if they are aged 21+ and have the appropriate ID. However, it is illegal to transfer marijuana cross state lines. It doesn't matter if you are bringing the herb from one legal state to another.
What Are the Purchasing & Possession Limits?
In Massachusetts, adults may purchase up to an ounce of marijuana flower (buds) at a time. State residents can legally possess up to 10 oz total in their private residences. You must lock away any amount over an ounce in a secure location.  Edibles can only have a maximum of 5mg of THC per single serving. However, you can purchase up to 20 servings, or 100mg of THC in a single transaction.
Which Types of Weed Can I Buy at Dispensaries?
The following types of cannabis are available for purchase in licensed Massachusetts dispensaries:
Flower
Edibles
Oral tinctures (i.e., cannabis oil)
Wax concentrates (including dabs and vapes)
Infused topical lotions
Where Can I Buy Recreational Marijuana in Massachusetts?
At the time of writing, there are 42 licensed recreational dispensaries in Massachusetts. There are plans for many more to open soon, so keep your eyes peeled!
Can I Grow my Weed?
Yes. Adults over the age of 21 may legally grow up to six plants in their private residences. There is a maximum of 12 plants allowed in any one household.
Final Thoughts on Marijuana Laws in Massachusetts
Massachusetts was one of the first U.S. states to implement criminal penalties for the use and possession of cannabis. Yet times have changed to the stage where the state is called "the Colorado of the East."
MA now has one of the most accessible MMJ programs. It also has dozens of recreational dispensaries in a weed economy set to boom.
Marijuana laws in Massachusetts are relatively straightforward compared to other states in the U.S. However; it still pays to know what is legal. Public use is not allowed under any circumstance. It is also federally illegal to transfer medical or recreational cannabis products across state lines.
Recreational users caught in possession of more than an ounce face a fine of $500. You may also spend up to six months in prison. A second offense could result in a two-year jail term. Stay within the legal limits, and don't be greedy!
[Do you have any additional questions or concerns about Massachusetts marijuana laws? Share your thoughts in the comments section below!]
Published on:
29 Nov, 2018