In simple terms, telemedicine is a service that allows patients to receive evaluations, diagnoses, and other types of treatment remotely via telecommunications technology. The concept was first put into practice by a few hospital systems and university-based medical centers. These facilities used the telephone to speak to patients, and the method was initially used for patients in rural areas.
The advent of the Internet, faster broadband speeds, and tools such as Skype which allow live video feeds, have improved the quality of telemedicine but its potential is still relatively untapped. In 2016, providers of telemedicine achieved a market penetration of less than 0.5% with an estimated 1.25 million consultations.
With the American healthcare system coming under increasing strain, a spike in telemedicine communications is inevitable. Telemedicine can be used to treat dozens of potential ailments, but marijuana users will be intrigued to discover that it also makes it easier to get a medical marijuana (MMJ) card.
Getting Your MMJ Card
If you live in the state of California, you don't have to worry about MMJ cards thanks to Proposition 64 which was approved via a vote in November 2016. The proposition allows adults over the age of 21 to smoke marijuana for recreational use. Residents of Massachusetts, Maine, Oregon, Washington, Nevada, Alaska, and Colorado are also allowed to use marijuana recreationally with caveats. For example in Nevada, you are allowed a maximum of one ounce while in Massachusetts it is regulated in the same way as alcoholic beverages.
In states where marijuana is legal for medical use only, you can now get your MMJ card via telemedicine. Not only can you receive your card online, but you can also purchase your weed within minutes of approval and have it delivered to your door! Companies such as Eaze, Heally, and Nugg MD have taken the approval and distribution of MMJ cards firmly into the technological age.
Before the advent of these services, it was necessary to book an appointment with a doctor in his/her office. This often resulted in lengthy waiting times, and for patients with chronic pain, the last thing they needed was a long journey to and from a physician's office. Thankfully, telemedicine makes it so much easier to get your MMJ card. Here is what you can expect.
Getting Your MMJ Card – The Telemedicine Experience
For the purposes of this article, I analyzed the telemedicine experience with Eaze. For as little as $19, you will receive a consultation with a California board approved physician. Given the name of the company, I hoped it would be 'easy' to get the MMJ card since I was entitled to it given the chronic pain in my knees; perhaps a consequence of being the only soccer player foolish enough to play goalkeeper on a concrete pitch!
Creating an account was simple as all I had to do was enter my contact details, credit card number, and the reason why I was looking for a marijuana recommendation. There was a specific 'chronic pain' box which I ticked. Almost instantly, I was placed in line to see one of Eaze's physicians. There was no stuffy waiting room to contend with, and a doctor based in San Francisco was visible on my screen after about 6-7 minutes.
A female doctor, probably in her early forties, looked pretty official and calmly asked my age, where I lived and where the chronic pain was located. I answered and explained how years of soccer and heavy weightlifting had taken their toll on my knees and lower back. She asked if I had experienced trauma recently and whether or not I was taking painkillers or other medication. I explained that I hadn't been struck by any trauma recently and aside from the occasional Ibuprofen and Advil, I tended to steer clear of drugs.
Finally, she asked about previous marijuana recommendations and whether I had used it before. If so, did I experience any side effects or have thoughts of performing self-harm? I was honest and told her I had smoked it recreationally for about a year in my early twenties, and there were never any deleterious effects.
Within a few minutes, she had approved my application. The doctor said that she was comfortable recommending me for an MMJ card but warned me to use marijuana in small doses initially and not to use it to mask the pain. She concluded by saying that if the cannabis didn't work, I had to get the problem re-evaluated.
And that was it! I was to receive a physical letter within seven working days, but a virtual copy of the card was available in my Eaze account to use immediately. As cool as it is to get the card online, Eaze goes two steps further. First, you can purchase weed directly from its site. You can buy prerolls, vaping cartridges, and equipment, edibles, drinks, all-in-one vaporizers and balms. If that isn't enough, Eaze will deliver it to your door. I placed my order and was stunned to hear a knock on the door approximately 25 minutes later.
Final Thoughts on Telemedicine & MMJ Cards
Perhaps we are entering a golden era in marijuana usage. After decades of railing against the use of this natural plant capable of easing a variety of symptoms related to medical issues, the powers that be may have their hand forced by the opioid epidemic which is killing tens of thousands of people per year. Several states now allow you to smoke marijuana recreationally while over half the states enable you to purchase marijuana for medical use.
The advent of telemedicine means you can avail of companies such as Eaze. Not only will you receive MMJ card approval online, but you can also purchase your weed on the same site and have it delivered to your door like a pizza; and just as fast! From the time I created my Eaze account to when the marijuana was in my hand, less than an hour had elapsed. Hurray for telemedicine!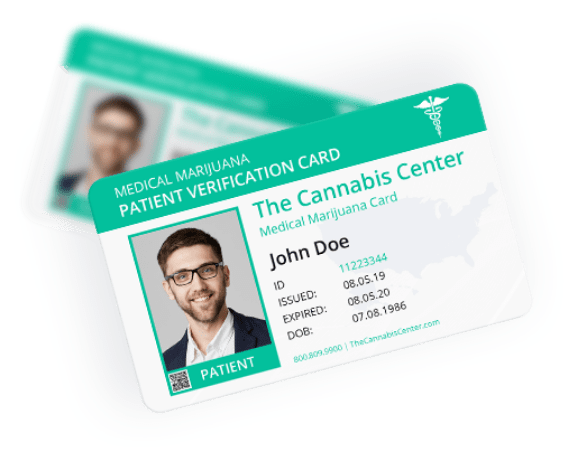 Published on:
13 Dec, 2017