Overview
NanoCraft CBD is a revolutionary company that blends science, cutting-edge technology, and eco-friendly techniques to create quality CBD. Their mission is to provide reliable products for all walks of life.

Ingredients
MCT coconut oil, broad-spectrum hemp oil, natural flavorings, [some drops may contain essential oils, natural flavors, vitamin or mineral supplements, caffeine or melatonin]

Recommended use
Apply the drops under the tongue or in a drink

Extraction process
Food-grade ethanol extraction

Medical benefits
May reduce stress
Promotes relaxation
May increase energy
May mitigate some pain symptoms

*All the data provided is for oil products only
NanoCraft CBD: Quick Summary
Pros
Lab-tested
THC-free
Contains quality, broad-spectrum CBD
Effective bioavailability
Manufactured and processed in the U.S
Cons
Relatively expensive
A slight hemp aftertaste

25% Coupon Code: CBD25LIFE
Read on for the complete Nanocraft CBD review, or visit their official website now:
NanoCraft CBD Review
After hearing about this company from several sources, we decided to give some of its products a try. The team took to the website and were pleasantly surprised by the clean and neat layout. We also found it easy to navigate.
One of the things that stood out for us was that they utilize a nano-emulsion technology. We searched around and found that, in many CBD oils, there is a reduced bioavailability.
To combat this, NanoCraft took a scientific approach. It breaks its oils down into nano-sized particles that make digestion easy. This increases the amount of CBD the body can absorb through oral consumption.
We were duly impressed and couldn't wait to see the results. We also noticed something else: this company is based in California. They use high-grade American hemp.
What Products Did We Review?
We first tried the Pure CBD Oil drops. We all decided to keep track of how we felt each day for the next few weeks and took the drops once every morning. In the first few weeks, most of us noticed that we had higher energy levels. I'm not a morning person by any stretch of the imagination, so it was surprising that I felt energized and ready before 8 am.
Others on the team felt the same way. We noted that we felt less tired in the mornings, with one member touting that they didn't need their customary cup of coffee. Others stated they had reduced aches and pains. One headache sufferer cited the oil drops as instrumental in alleviating their back pain.
I tried the natural beeswax lip balm along with another team member. I have a problem with chapped lips and have tried everything from essential oils to petroleum jellies. Nothing seemed to work. After about a week of trying their balm, my lips became soft, and the skin stopped peeling.
My other team member felt that their lips also became more supple, and after another week, neither one of us suffered from chapped lips. The next product all of us tried was the extra strength CBD roll on. As avid exercise enthusiasts, we all shared the same tales of post-exercise pain.
We used the roll-on for various body parts, including shoulders, lower legs, and backs. After a week, we did notice a change. Although my post-exercise pain didn't go away completely, there was a noticeable reduction. I couldn't say that the nano-emulsion technology was at play, but the results seemed to speak for themselves.
NanoCraft CBD: A Diverse Range of Quality Products
Although NanoCraft CBD has received rave reviews regarding their CBD drops, they have a wide range of other products. While some companies focus solely on CBD drops or a particular niche, NanoCraft has tackled several categories of CBD.
This young company (it began in 2017) has quickly picked up the pace in terms of manufacturing. They've cornered the market on creating CBD-infused products and have amassed a loyal following in the years following their debut.
They seem to have hit the market with innovative techniques and methods. Despite their willingness to try new and creative ways of creating their infused items, they stick to tried and true standards such as lab testing.
We've listed a highlight of their various products below:
CBD Drops
Although this is not the entirety of their product line, they offer several different varieties. Their Pure CBD provides a splash of ginger and citrus and 750mg of CBD per bottle. Their other CBD drops include a vast array of choices.
This includes the Night-Time CBD oil. The Night Time brand has a total of 300mg of CBD per bottle and contains ingredients such as lavender, passionflower, 5-HTP, and melatonin.
They also offer a Day Time CBD Oil with Caffeine and B-12. This may prove to be an excellent option for those that need a quick pick-me-up in the mornings or before the dreaded afternoon slump.
Other drops include the Gold Series Tincture. This series features high potencies that contain a fuller arena of terpenes and cannabinoids.
Softgels
NanoCraft CBD's soft gels contain their signature high-grade CBD oil in a convenient tablet. There are three varieties consumers can choose from, including Immune Boost & CBD Oil capsules (500mg), the CBD Softgels Capsules (750mg), and the Broad-Spectrum CBD Oil Capsules with Curcumin (750mg).
Topicals
NanoCraft CBD offers several kinds of topicals: Extra Strength CBD Roll-On Stick for Muscle Joint & Recovery (500mg), CBD Roll-On Stick for Muscle & Joint Recovery (250mg), CBD Natural Beeswax Lip Balm (25mg), All-Purpose CBD Skin Stick (200mg) and the Cooling CBD Roll-On (250mg).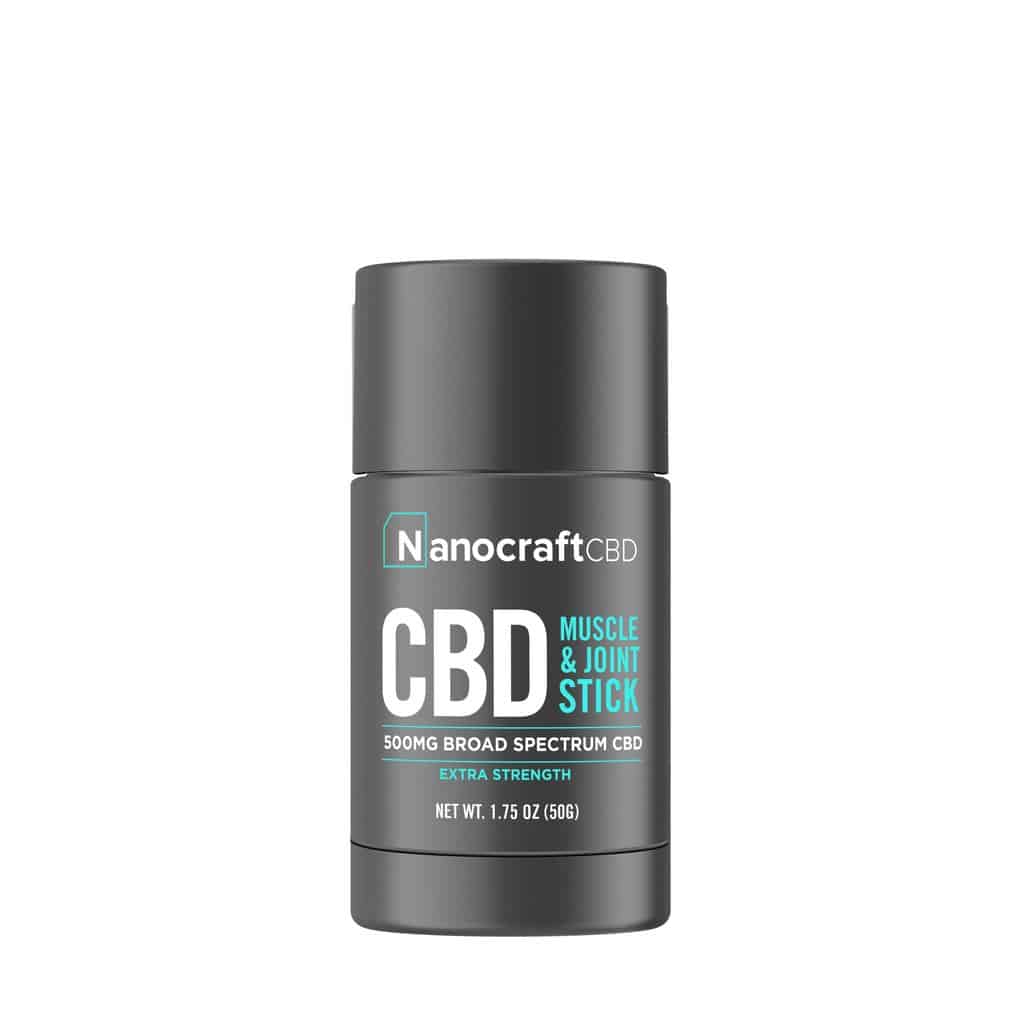 Each roll-on is specially designed to have higher bioavailability and to soothe pain while aiding with recovery. The lip balm assists with the daily upkeep of lip skin, helping smooth chapped skin, preventing tears, and moisturizing. Besides a dose of CBD, it also contains aloe vera and vitamin E.
Supplements
NanoCraft CBD offers a few types of supplements that function as superfoods. They have enhanced these items with potent nutrients and probiotics. This includes the Green CBD Superfood.
It is a good option for an energy boost and includes essential phytocannabinoids, alkalizing green juice powders, and digestive enzymes. This contains 750mg of total CBD. Another superfood supplement is the CBD Post Workout Recovery Powder (450mg).
For anyone looking to have a bit of CBD after working out, this will provide not only CBD but critical amino acids and vitamins.
Waters
NanoCraft created these items using the same technology as their CBD oils. Their nano-emulsion techniques allow for their CBD to have a broader impact on the body. Their CBD waters contain many of the phytocannabinoids as their other oral CBD products.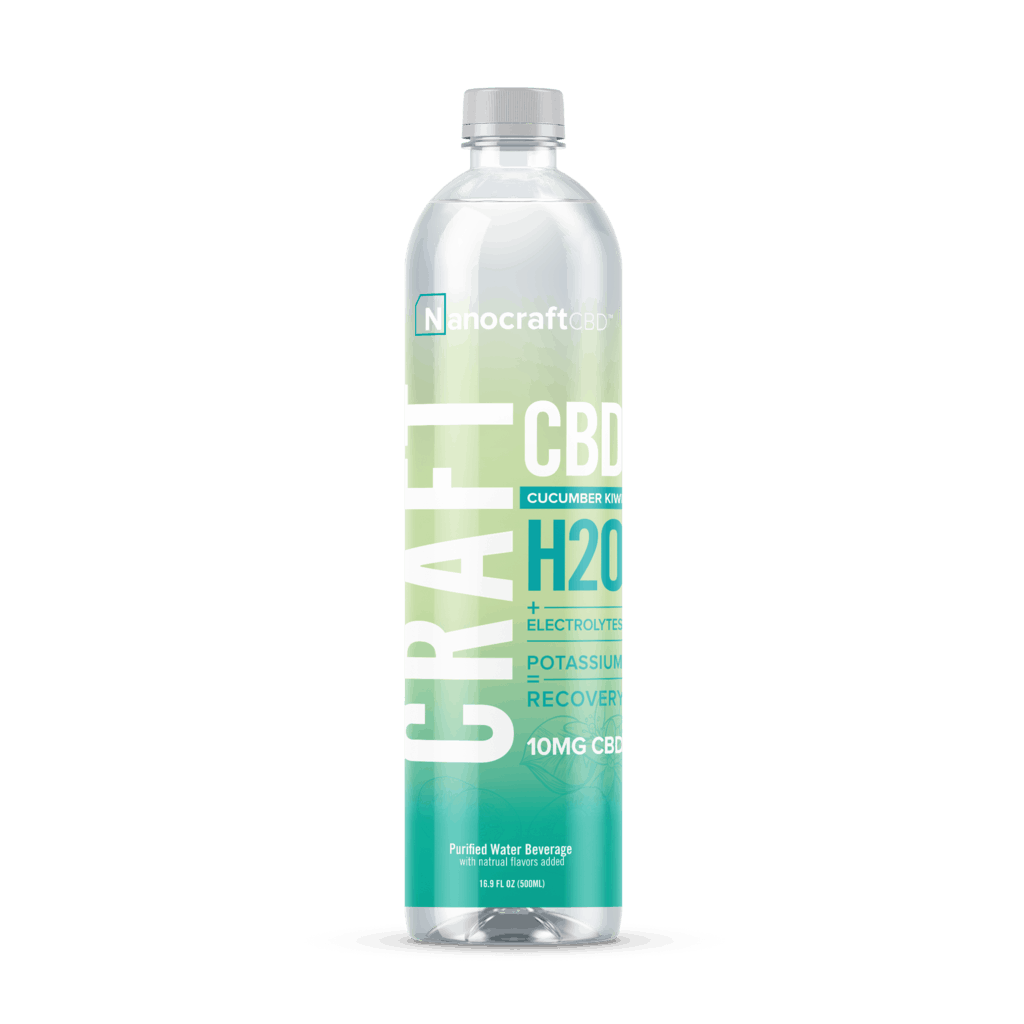 However, these naturally flavored beverages also have electrolytes and vitamin B-12 to assist with strenuous exercise and workouts. Nanocraft offers two delicious flavors: Black Cherry CBD Energy Water and Cucumber Kiwi CBD Energy Water. Each bottle contains 10mg of CBD. Consumers can get 12 per pack.
What Else Should I Know About NanoCraft CBD? Facts About This Dynamic Brand
The NanoCraft CBD company is continuously growing and innovating. They are pushing the boundaries of what CBD can do and how consumers can use this compound to elevate their lives.
They have successfully combined scientific strategies with a passion for CBD to create unique items that consumers love. There are also a few exciting tidbits consumers should know about this burgeoning brand, including:
NanoCraft also sells pet CBD items under Petly CBD.
There is a 30-day guarantee for all products.
A portion of each purchase goes to helping child-based initiatives.
They test batches monthly.
Feature real and unfiltered customer reviews on their site.
NanoCraft CBD Review: Summary & Where to Buy
NanoCraft strives to craft more than just CBD products. They seem intent on creating CBD experiences that consumers can trust. Their foray into science and technology has resulted in a process that provides high CBD and top-notch quality.
Their diverse selection touts many of the attributes that customers are looking for. They have clear and concise packaging, high-grade CBD, and test results that prove what's in each product.
NanoCraft's nano-emulsion technology is a unique facet of their commitment to their customers. The higher rate of bioavailability means that consumers can use less per serving for more of an effect, resulting in more savings. Their dedication to worthy causes also makes them a viable option for socially conscious individuals. In all, they are a company worth trying.
Final Verdict – 8/10
To learn more, visit the official Nanocraft CBD website today and use your 25% coupon code for some fantastic savings.