Overview
King Kanine is a CBD company aimed at the wellness of our furry friends. They have a passion for providing pet owners all-natural and safe alternatives to many chemical-laden products on the market for their pets. King Kanine offers CBD oils, pet treats, tinctures, and even grooming supplies. All products are certified organic as well!
Ingredients
Naturally Occurring Broad Spectrum Cannabidiol (CBD), Krill Oil, Hemp Oil
Recommended use
Using the dosing chart included in the box, administer 1-2 times a day.
Extraction process
CO2 Extraction Method
Medical benefits
Aids pets with symptoms related to anxiety, inflammation, noise phobia, loss of appetite and more.
*All the data provided is for oil products only
The topic of giving CBD to dogs is a controversial one. While vets are generally in agreement that you should not give THC to pets because it is dangerous, there is a divergence of opinion when it comes to the non-intoxicating compound known as CBD. Both THC and CBD come from the cannabis sativa plant, but THC is the only one to provide a psychoactive high, and CBD also comes from industrial hemp which has minimal THC.
CBD is reported to treat anxiety, pain, nausea, inflammation, and loss of appetite (among other things) in humans and animals, but research is fairly limited. Despite the relative lack of scientific evidence, a significant number of dog owners are giving their canine friends CBD in the belief that it is beneficial.
We're not sure if it is 100% safe to give CBD to your dog but if you do, make sure you watch out for symptoms such as tremors, dry mouth, drowsiness, and low blood pressure. There is plenty of anecdotal evidence to support the use of CBD as pet owners swear it helps, rather than harms, their precious furry friends.
This is why companies such as King Kanine are performing so well. Let's see if it is a firm you can trust with your dog's health in this unbiased review.
Who are King Kanine?
This company is all about ensuring "Pet Wellness Inside and Out." Jeff Riman is the CEO of the company, and he co-founded it with the help of other animal lovers. King Kanine uses the highest-quality organic CBD on the market and became a business ambassador for the American Society for the Prevention of Cruelty to Animals (ASPCA) in 2017.
The company was founded in 2015 and has enjoyed a meteoric rise to prominence. Its first product was a deshedding tool, but the brand soon evolved into selling CBD products. Within a year, its products were featured in major publications such as Pet Business Magazine, not to mention mainstream news networks such as ABC News. Since then, the brand has appeared on CBS, and in High Times, Dogster, Culture, Dope, and now, WayofLeaf.
King Kanine uses supercritical CO2 extraction to take the CBD from U.S. grown industrial hemp. It also pays for third-party testing to ensure its products are as potent as the company claims they are. The site provides a handy CBD dosing chart for your pet based on its weight which I mention in the review.
Review of King Kanine's King Kalm CBD
There are three King Kalm CBD strengths:
75mg: $39.99
150mg: $59.99
300mg: $89.99
All three options come in a 30ml bottle. It is made from phytocannabinoid-rich, broad-spectrum oil suspended in krill oil; a superfood loaded with Omega-3. These essential fatty acids increase the bioavailability of the CBD which means your pet gets a greater effect from a relatively small amount.
Krill oil is linked with a reduction in pain and inflammation, and could also ease arthritis symptoms and improve joint mobility. You can add it to your pet's food and water. King Kanine recommends using the 75mg bottle for pets that weigh 0-20 pounds. The 150mg is best for 21-50-pound animals, while pets above 51 pounds will derive the greatest benefit from the 300mg bottle.
I recommend checking out the company's helpful dosage chart. For example, you can see that using the 300mg bottle, a 40-pound dog or cat should receive 0.4ml as a 'standard' dose, 0.5ml as a 'therapeutic' dose, and 1 ml as a 'medicinal' dose.
There are plenty of arguments as to whether dogs should use CBD, but when my friend used it on her dog, she noticed a major positive difference within a few days. The dog went from being tired and slovenly to energetic and happy. It could be a coincidence, but I very much doubt it.
Review of King Kanine's King Kalm Crunch
These organic CBD pet treats come in Blueberry Apple, Honey Roasted Almond Flax, and Organic Cinnamon Summer flavors. They contain different ingredients to go along with the CBD. For example, Blueberry Apple contains sweet potatoes, blueberries, honey, oat flour, diced apples, flax seeds, eggs, and flax blaze. There are 20-30 treats per bag on average and 1.17mg of CBD per gram. Expect anywhere from 3-4 mg of CBD per treat
My friend's dog found these treats to be absolutely delicious and couldn't get enough of them. My friend had to restrain herself from giving her dog even more treats because of the risk of a CBD overdose! Once again, the dog responded well and seemed to have more energy and vigor after a few days.
Review of King Kanine's Topicals
The company's topicals are made from pure CBD extracts and are a great way to protect and heal the elbows, paws, and nose of a dog or cat. As the skin in these areas is highly susceptible to bacteria, they get infected quickly if left untreated. By rubbing these topicals on your pet's skin, you help reduce inflammation caused by irritation and redness.
The King Kalm Paw Balm contains CBD oil, natural beeswax, manuka honey, and coconut oil. The brand doesn't mention how much CBD is in the 1.75 ounces of balm which costs just $16.99. The inclusion of honey is interesting because it is believed to protect the skin against damage caused by bacteria. It may even stimulate the production of cells that repair infection-damaged tissue.
There is also King Kalm Soothe, which is a cream you can apply to any sore area. The tub contains 4 ounces of balm, and there is 0.85mg of CBD per gram according to the third-party lab report for $19.99. Ingredients include colloidal silver, tea tree oil, hemp seed oil, and chamomile.
Review of King Kanine's Grooming Products
It was with the King Komb shedding tool that King Kanine made its name. Today, this outstanding comb is sold in 44 countries around the world. At just $29.99, you will wonder why it took you so long to purchase it. If you have a particularly hairy dog and find that getting rid of its hair is a royal pain, you will love the King Komb.
It consists of 51 rubberized bristles which easily remove loose hair, reduces shedding, and massages your pet's coat. You can even use it with essential oils when shampooing or massaging your dog. The retractable shedding edges are self-cleaning, and the tool does not cut the rest of the animal's fur.
The site also sells a mini King Komb for $24.99, Pet Paw Cleaner for $9.99 and King Klean Natural Dog Shampoo for $17.99.
Where Can I Buy King Kanine's Products?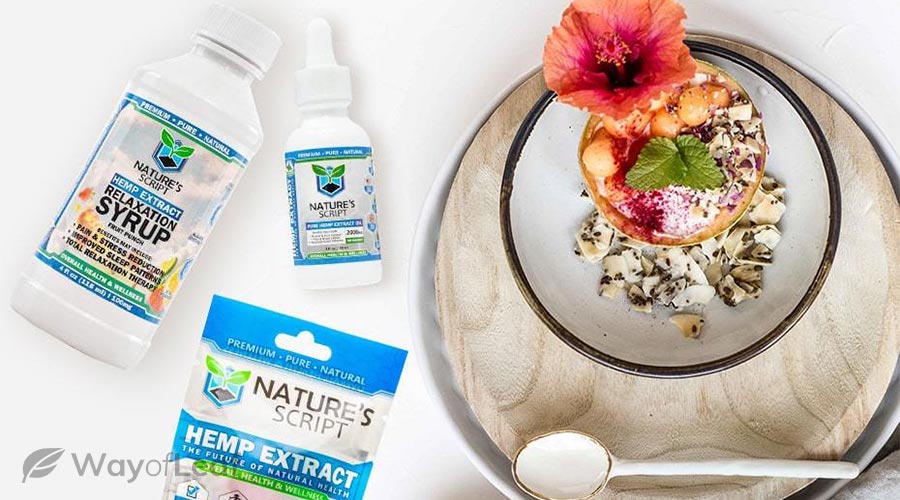 Go to the brand's official shop page to find everything you need for your pet. You can also save money by getting a 'Kombo Deal' which consists of buying two or more products. For example, the King Komb Mini and King Klean Dog Shampoo would cost $42.98 if purchased separately but is just $34.99 in a Kombo Deal. As well as buying online, the King Kanine brand has hundreds of stores located nationwide.
Final Thoughts on King Kanine
In an industry where it isn't always easy to spot the snake oil salespeople, King Kanine stands out from the rest as one of the best in the CBD for pets market. It is unquestionably a legitimate enterprise and sells premium-quality goods you won't find in many places.
It isn't often that you will find a CBD seller that includes krill oil amongst its ingredients. Krill oil comes from the shells of tiny crustaceans and provides your pet with ample Omega-3. When you add it to CBD from hemp, you have a winning combination capable of easing inflammation and pain, while improving the cardiovascular health of your pet.
All of its products are made from high-quality organic CBD and are designed with the welfare of pets in mind. They are ideal if your pet has an inflammatory condition such as joint problems or arthritis. If you believe that CBD is safe for your pet, King Kanine is arguably the best company to use.
Rating: 9.5/10
King Kanine Pros
A wide range of high-quality CBD products.
Third-party lab reports easily accessible.
The site has a useful dosing chart and encourages responsible use.
The brand was founded by people who actually love pets.
Zero THC
King Kanine Cons
Other CBD for pet companies have more potent products.
The products are slightly expensive in a 'dollar per mg of CBD sense.'