Sour Dubble Strain Overview
Sour Dubble has sweet and sour notes combined with hints of yummy bubble gum. With a THC level of nearly 26%, this strain has a stellar high and incredible body high that numbs pain and anxiety.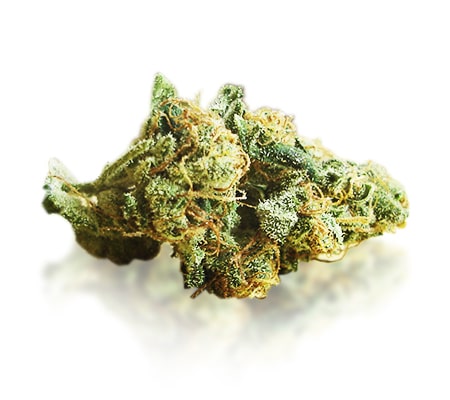 Flavors
Candy
Citrus
Diesel
Fruity
Sour
Sweet
Common usage
Anxiety
Chronic pain
Depression
Stress
Effects
Calming
Focus
Happy
Relaxation
Social
Growing info
This strain grows both indoors and outdoors. Harvest time is 7-9 weeks. BUY SEEDS FOR THIS STRAIN AT OUR #1 RATED
ONLINE SEED STORE: HOMEGROWN
If you like sour candy, you are going to love the strain known as 'Sour Dubble.' It looks as if it came straight out of a candy factory. Sometimes known as 'Sour Dubs,' it is a 60% sativa 40% indica strain, making it a primarily sativa-dominant cannabis variety.
It was created by crossing the East Coast Sour Diesel strain with Sour Bubble. The intense flavor has been described as being like a sweet and sour candy with hints of fruit and bubblegum on the exhale. It is a distinctly smooth smoke with an aroma that is very pungent – even sporting a hint of diesel that intertwines with the bubble gum flavor for an ultra-unique experience.
Due to its ability to make you laugh, feel happy and boost your mood, this strain is perfect for relaxing with friends on a Friday night. It can help you relax and focus, as well as help to alleviate any physical and mental pains. It is also been used medically to help with conditions like pain, stress, depression, fatigue, and loss of appetite.
With its ultra-high THC level of 26%, the Sour Dubble strain packs quite a punch. It is candy scented and even looks like a sour candy you would find in a gas station, with its fluorescent neon green buds and small orange hairs and amber trichomes. Plus, it has a nice combination of effects for both your mind and your body which we think you'll really enjoy.

Try Legal THCA Flower
Want to experience the qualities of THC-A flower? The amazing brand Premium Jane just launched their new line, including strains like OG Kush, Purple Cream, and Blue Dream Pie. Averaging 23% THC-A, there's so much to love with these flowers. Try them today to get 20% off using WayofLeaf's exclusive coupon code: THCAWOL
What Is the Sour Dubble Strain?
Sour Dubble is an incredibly unique strain that is perfect for the candy lovers out there. It is a hybrid strain of East Coast Sour Diesel and the Sour Bubble strain. It is a sativa-dominant strain, being 60% sativa 40% indica, and the effects can be felt as such.
Sour Dubble produces intense yet at the same time calming effects. It produces a nice mental high which eventually turns into a body high and is super potent in terms of THC, consisting usually between 24% to 26% THC. The Sour Dubble strain of weed can help with chronic fatigue to energize the body and to also eliminate stress.
This fruity and sweet strain is perfect for social events, as it won't leave you tired and also can help you relax and laugh and just have a great time. It can also be used medically for many conditions such as depression, fatigue, loss of appetite, and much more. Many people love its ability to make you talkative, happy, creative, as well as focused too, so it is equally popular recreationally as it is medicinally.
It has a fun-looking appearance that is similar to a piece of candy. It is bright neon green with orange hairs and amber trichomes, so it literally looks like it came from Willy Wonka's factory.
If the effects aren't enough for you, the sweet and Diesel-like unique flavor profile will be sure to knock you off your feet and have you falling for this treat of a strain. It has been touted as a sour bubble gum like candy that is sweet and fruity, yet at the same time diesel-like and pungent. Either way, you can be sure that the Sour Dubble will leave you with nothing less than a first-class experience that is both fun, yet relaxing.
Sour Dubble Strain: Aroma, Flavor, and Appearance
Aroma: The aroma of the Sour Dubble marijuana strain in the raw has been described as very sweet, fruity, spicy, diesel-like and pungent.
Flavor:  The flavor of the sour double has been described as being like a sweet and sour bubble gum candy with hints of diesel underneath. It is very unique because it is so tangy and combines completely opposite aromas into one strain. Others have also noted that it has a slightly woody and herbal undertone.
Appearance:  The Sour Dubble strain looks like a piece of candy in all honesty. It is bright green with orange hairs and amber trichomes, which make it look like it is straight out of a bag of candy. The plant produces very dense buds and has a short and thick stature.
Sour Dubble Strain Grow Info
If you have been wanting to grow Sour Dubble on your own, you're in luck – because it is a relatively easy plant to manage and can be taken on without a problem for most beginners. It is a pretty short plant but is also very thick and bushy with its dense branches and stalks.
This cannabis strain is prone to mold and mildew, so moisture will need to be watched. The humidity levels should be very low with Sour Dubble as a result. The plant will also need to be trimmed and thinned out often because it can get very bushy and cause more of a likelihood to mold. Due to its touchy nature with humidity and moisture, it is recommended that you grow it indoors so that way you have better control over this.
If you're growing indoors, expect to start seeing flowers around 7 to 9 weeks, with a yield of around 11 oz for every square meter of plant. The outdoor method can also be done with Sour Dubble, but if you live in a humid and hot area, it may be disastrous. Sour Dubble is expected to start blooming around late September to mid-October. A harvest of around 12 ounces of bud can be anticipated.
The Sour Dubble plant can be grown either indoors or outdoors, but the best method is for sure indoors since you have better control of the humidity, which is such a crucial factor in the final results of the plant. You can also buy Sour Dubble strain seeds online since it is a pretty popular hybrid and is available on the commercial market for the most part.
THC Content – Highest Test
The Sour Dubble cannabis strain has a pretty high THC content consisting of around 24 to 26%. 26% has been the highest THC level determined from this strain, however.
CBD Content – Highest Test
The CBD content of the Sour Dubble strain is pretty low. It is only around 1%.
Medical Benefits of the Sour Dubble Strain
Sour Dubble is a great strain for medical usage. It can not only help with your mood and wellbeing but can also provide physical pain relief. This strain can help eliminate and wipe away stress, anxiety, and depression and bring about a happy and giggly high, helping you to forget about all of life's stressors. It can also help those suffering from PTSD as a result.
As for the physical effects of the Sour Dubble, they are as equally impressive as the mental. It can help to relax your muscles and undo tension that you've incurred throughout the week. It can also help with stomach upset and cramps and as a result can help with loss of appetite, or those suffering from anorexia. It can produce a little bit of drowsiness, so it can be great if you could benefit from a refreshing cat nap, but it is not like sleeping aid nor will it knock you out completely. Overall, the Sour Dubble can help rejuvenate you, and bring you a sense of well-being and freshness to your life.
Possible Side Effects of the Sour Dubble Strain
As with all strains of cannabis there is some risk of side effects. The most common side effects from the Sour Dubble strain are nothing serious and are usually: Dry mouth (cottonmouth), dry eyes, and headache. The risk of these can also be mitigated by staying hydrated when smoking Sour Dubble. And the risk of headache is not that high, but it is nonetheless something that people have reported experiencing when smoking this strain, be it a coincidence or not.
Final Thoughts on the Sour Dubble Strain
The Sour Dubble is a really chill strain of weed in many different ways: From its unique and exciting scent and flavor that will take you back to your childhood blowing bubbles from bubble gum, to the relaxing and giggly high that you will incur from smoking it.
Many people love to relax with some Sour Dubble with friends in the evening, as it is perfect for get-togethers where you need to be relaxed, social and in a happier state of mind. It can also help with many physical problems such as chronic pain, fatigue, nausea, loss of appetite. Due to its ability to help with mood, many people suffering from depression can benefit from Sour Dubble.
So overall, if you are looking for a strain that can help you to relax and feel uplifted, as well as eliminate chronic pain and relax your muscles, you should definitely consider trying Sour Dubble. Your body will greatly appreciate a few puffs of this treat. With its awesome sweet and sour bubble gum-like flavor, and the hints of diesel underneath, it is an absolute explosion on your taste buds that will leave you coming back for more with each puff.
Try Legal THCA Flower
Want to experience the qualities of THC-A flower? The amazing brand Premium Jane just launched their new line, including strains like OG Kush, Purple Cream, and Blue Dream Pie. Averaging 23% THC-A, there's so much to love with these flowers. Try them today to get 20% off using WayofLeaf's exclusive coupon code: THCAWOL