The sheer scale of new products illustrates the extraordinary growth of the cannabis market. Cannabis-flavored condoms are one of the most surreal, but they do exist. A company in Amsterdam, known as Cannadom, sells them. Despite being on the market for several years, they aren't a well-known product, relatively speaking.
According to the Cannadom website, the condoms smell and taste like the real thing. Interestingly, these condoms are in a green color to keep with the marijuana theme. Are cannabis-condoms worth buying, or nothing more than a marketing gimmick? Let's find out.
Can You Get High from Cannabis Flavored Condoms?
THC is the most abundant intoxicating compound in cannabis. It is primarily responsible for the high you experience. It is also fat-soluble, which means it would need to be in oil form to work properly. Since we know that many condoms are latex, exposing them to oil would be a complete disaster. Hemp-infused lubes, in contrast, are typically made from coconut oil. Such products are not designed for contraceptive purposes.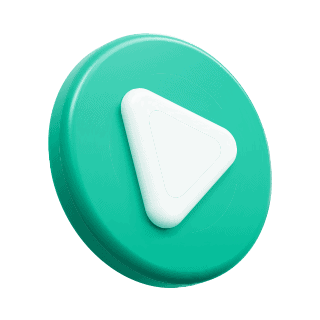 HHC Gummies – 3x Stronger Than Regular THC?
Are you one of the millions of Americans that doesn't have access to legal cannabis? If so, you need to check out the new award-winning 'alternative' THC products from leading U.S. brands like PureKana, Premium Jane, Binoid, and more. Under legal guidelines of the Hemp Farming Act, these companies are making and shipping potent, organic HHC products (NOT CBD) to residents of all 50 states. Browse the collection and shop securely online using coupon codes that will get you up to 50% off sitewide:

Therefore, Cannadoms do not use real THC, so you WILL NOT get high. Instead, they have a marijuana-like taste and scent. Realistically, not many people use cannabis for the taste. Indeed, a growing number of users try edibles instead. Smoking marijuana may be a pleasant experience for many, but it usually isn't down to the taste.
Therefore, unless you or your partner genuinely enjoys the taste and smell of marijuana, Cannadoms are probably not for you. About the only reason to try them is for the novelty factor. They are also relatively expensive. You can expect to pay close to $2 for one, not including shipping costs. A pack of 100 is close to $90.
Alternatives to Cannabis Flavored Condoms
For those who live in a state where marijuana is legal, you can take oral sex to the next level. Do this by adding cannabis oil to a lambskin or polyurethane. However, do not add oil to a polyisoprene or latex condom because it will break the condom.
It is imperative to note that any cannabis novelty products of this nature are not FDA-approved or tested. Therefore, any marijuana-related condoms you find are not necessarily trustworthy or fit for purpose. At least Cannadom condoms meet international ISO certification and have the CE seal of approval necessary for sale.
Condoms aren't the only thing for boosting the sexual experience that is infused with cannabis. However, they are arguably the most interesting. Hemp lotions are marketed as being great for the skin. They usually contain minimal traces of THC. As a result, you may find them in states that prohibit cannabis.
Cannabis and Sex
One of the most underrated benefits of weed is great sex. Cannabis is seemingly a natural aphrodisiac.
A study published in Sexual Medicine in 2019 looked at the relationship between cannabis use before sex and sexual function in women.
Just over one-third of the respondents admitted using marijuana before sexual activity. The majority of women reported an increase in sex drive after consuming cannabis. After adjusting for race, females who used cannabis before sexual activity were more than twice as likely to have satisfying orgasms.
The majority of women reported an increase in sex drive after consuming cannabis.
It is also great for helping you to relax and get more into your body. Cannabis lube became a popular concept with the advent of Foria, and now cannabis condoms are a thing.
Cannabis has a bit of a mixed reputation when it comes to sex. While some consider it a natural aphrodisiac, research suggests that cannabis could reduce sperm count. It could also contribute to erectile dysfunction. In some scenarios, weed lowers testosterone levels when the THC blocks the release of the hormone GnRH. This scenario may lead to erectile dysfunction.
In reality, the whole issue is far more complicated than any of these assumptions.
Final Thoughts on Cannabis Flavored Condoms
Cannabis condoms are nothing more than a novelty item right now. However, they could get the sex industry to start thinking more creatively. Perhaps they will find other ways to include cannabis in sexual activity. At present, it is marijuana-infused sex lube that dominates the market.
Foria is probably the market leader in this respect. It sells a variety of CBD and THC-infused products. These include oils and suppositories.
However, sex products mustn't contain too much THC. Cannabis can make sex better until it doesn't. Remember, getting too high can put you to sleep or make you anxious. If you are a male, it can impair your ability to get an erection.
Nevertheless, cannabis flavored condoms are certainly an interesting invention and have got people talking.