Ultra Klean Fake Pee Review: Does it Work?
Ultra Klean sells fake urine that some marijuana users say helps pass a THC drug test
We tested the brand's fake pee kits, and failed THREE consecutive at-home cannabis drug tests
If you have an upcoming drug test, we do NOT recommend Ultra Klean synthetic urine
Intro
Products like Ultra Klean synthetic urine aren't designed to help people pass a drug test, but the truth is, that's what a lot of people use them for. The problem is, they don't seem to work at all.
In fact, several members of our review team (all of whom use cannabis heavily) tried the product, and all of them failed at-home cannabis urine tests.
To learn more about our experience in this Ultra Klean fake pee review, continue reading below.
Or, if you're in a pinch and want our recommendation for an advanced one-day detox that actually will help you pass a drug test, check out the link below: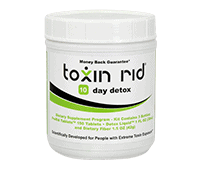 Spoiler! Ultra Klean fake pee doesn't work!!
Based on our review, the fake urine from Ultra Klean did NOT work to help pass a drug test. The only thing that did work during our extensive review was a 24-hour dietary fiber detox that eliminated traces of THC from the urine in less than 24-hours. If you have an upcoming drug test and need to detox fast, this advanced treatment seems to be by far the most effective, especially for heavy marijuana users:

What is Ultra Klean Synthetic Urine?
To start off, we'll talk about the flagship product from Ultra Klean, the synthetic urine. The Ultra Klean urine is a synthetic pee that mimics the biological composition of human urine. This solution contains many of the same things found in human pee (minus the toxins, of course).
The creators of this synthetic urine were able to compose a formula with proportions of chemicals and components of human urine in a reasonable amount. The synthetic urine contains urea, creatinine, correct pH levels, and even heat and foam for a realistic appearance.
Urea gives urine its natural color and smell; if Ultra Klean synthetic urine didn't have urea, it would be identified as fake right off the bat. Ultra Klean also contains creatinine, which is a byproduct of muscles that's excreted by the kidneys.
There are a good amount of Ultra Klean coupon codes out there online, but trust us – it's not worth using it for a drug test even if you get it the product for free.
Even if you got a sample for free, we do NOT recommend using Ultra Klean synthetic urine to cheat a drug test. It simply doesn't work.
Some History on the Brand
Ultra Klean is a company based out of Dublin, California. Since 1997, they have been developing a line of synthetic urine products for novelty use only. Some cannabis users say they're the best synthetic urine online, but we'd have to disagree.
When it comes to drug testing, modern screenings have gotten so advanced it's nearly impossible to fool a lab test with fake urine. If your body is loaded with THC from heavy pot smoking, there's really only one way to quickly detox before your test: ToxinRid's advanced 24-hour dietary fiber detox.
If you try and go any other route, you're very likely to either fail the test or produce a void result. For most employers, this is essentially the same thing and a do-over is not an option.
How Ultra Klean Synthetic Urine Works: A Step-by-Step Guide
Some people say they've used Ultra Klean to pee into a cup for an employee drug test. Some even say they passed the test, but we have a hard time believing this.
Our team tested Ultra Klean's synthetic urine with several at-home drug tests, and we failed all of them. Passing a urine test isn't easy, and in our experience even if you follow all the instructions and do exactly as is described in the instruction manual. you'll still fail or produce a void test result.
In any event, if you're still interested in how to use Ultra Klean synthetic urine, just follow these four simple steps:
Step 1
Heat the bottle of synthetic urine in the microwave to reach a tepid 90-100 degrees Fahrenheit (this is the typical temperature of human pee). Depending on your microwave, this is usually accomplished in just 10-15 seconds. The Ultra Klean drug testing kit comes with a heating pad, which will take care of maintaining that temperature.
Step 2
Shake the bottle of Ultra Klean fake urine until all the contents are completely dissolved and absorbed into the solution. You must make sure that it's completely homogenous, as any undissolved solids will immediately raise a red flag.
Step 3
Activate the heating pad so you can attach it to the bottle with a rubber band. You activate the heating mechanism in the heating pad by simply shaking it. When the pad starts to become warm, place it around the bottle and secure it in place with the rubber band.
Step 4
Squeeze the contents of the bottle into your drug testing cup. If you want to create foam, you'll need to squeeze hard; this will ensure a very true-to-life appearance.
And that's it! Just make sure you practice this a few times, because when it comes to actually giving the fake urine sample, you may be a bit more nervous than you had anticipated. And, of course, it's good to go through a test run for your own sake.
Should You Use Ultra Klean Synthetic Urine to Pass a Drug Test?
The simple here is no, based on our team's review you should not use Ultra Klean Synthetic Urine to pass a drug test. Even though the brand is reputable and trustworthy in the novelty urine niche, this is NOT a product that will pass an advanced drug screening.
The company has been around for over 20 years – going way back to 1997 – so they have had time to thoroughly test and trial to make sure that the synthetic urine is of high-quality and extremely accurate in terms of biological composition.
However, Ultra Klean fake pee for a drug test is not what the brand intends the product to be used for. Even though the creatinine and urea have been thoroughly designed to provide a lifelike appearance, if you actually use this product during a drug screening you'll probably regret it.
Highlights of Ultra Klean Synthetic Urine Kits
Reviews of Ultra Klean have generated a mostly-positive reputation as one of the top producers of synthetic urine on the market. Ultra Klean urine is formulated using science and research.
They not only give you top-notch fake urine, but they also provide you with everything you need to make it as real life as possible. If the urine is not at the correct temperature, it can easily be instantly noticed as fake. In fact, incorrect temperature is one of the most common reasons people fail drug tests. Human pee simply isn't cold, and it isn't steaming hot. It's a lukewarm 90-100 degrees. Any higher or any lower and it will raise suspicion!
Ultra Klean gives customers a quality urine sample, straightforward instructions, and also offers a plethora of other products for those that have a use for fake pee (think researchers, hunters and wildlife photographers (the fake pee helps cover up their human scent), and people with kinky fetishes).
This is a good, life-like product – just be sure not to use it to help you pass a urine drug test.
Top Ultra Klean Products
In addition to the Ultra Klean synthetic urine, Ultra Klean has a line of other products, including the following which were our favorites:
#1 Ultra Klean Ultra Pure Synthetic Urine – (4oz)
This is a little bit bigger bottle of urine. Because it's always good to be prepared, we recommend this slightly larger size. Because you never know if you might spill or what could come along!
#2 Ultra Klean Ultra Pure Synthetic Urine – (2oz)
This is the regular size urine that you most people use for a urine test. Of course, if you've read any of the review before this you'll already know we do NOT recommend this if you're trying to pass a drug test. You'll fail – trust us.
#3 Ultra Klean Saliva Mouthwash
This mouthwash is designed to leave your mouth toxin-free in the assumption of helping people pass a mouth swab drug test. But just like the fake pee, it didn't work at all.
#4 Ultra Cleanse Shampoo
Looking for a shampoo that will cleanse your hair of all elements of drug use? Well, don't use this product.
When a hair follicle test is used, it can detect drug use within the past three months. The follicle test is deemed the most reliable test when it comes to marijuana drug testing, and it's also the hardest to cheat. Ultra Klean will leave your scalp dry and itchy, and won't do anything to help you pass a test. In other words, don't waste your time or money.
Where to Buy Ultra Klean
If you've read this Ultra Klean fake pee review and still want to buy the product, you can do so at the brand's official website: www.ultrakleanurine.com. Ultra Klean is for sale on other sites as well, but Ultra Klean coupon codes can be found on the official site when they have promotions going on. This will be of interest for those looking for a discount.
They also offer a money back product guarantee if you buy from the official site, so if (for some strange reason) you are not totally satisfied with their products, you can be sure that they will refund and replace any item you may want to return. They also offer many different shipping options, including next day rush shipping.
Our Personal Experience with Ultra Klean
Our personal experience with Ultra Klean drug testing kits was basically useless. We ordered the Ultra Klean synthetic urine as well as the shampoo based on the brand reviews, which all pointed to great results. The urine test was extremely easy to use and very straightforward, but it certainly didn't help pass a cannabis drug test.
The urine test was easy to use, but it certainly didn't help pass a THC drug test.
Although I wish the bottle had been a little bit better quality, the urine itself was indistinguishable from the real thing. It even stayed hot for nearly an hour and a half after shaking the heating pad.
The shampoo, on the other hand, was not of good quality. It left my scalp dry and itchy, and it produced a void result when I took a hair follicle drug test.
Final Verdict about Ultra Klean
If you are looking for a brand to supply you with all you need to pass a drug screening test, then look elsewhere than Ultra Klean Ultimate Detox. Even though the brand has years of research going into their line of synthetic urine, detox shampoos, and mouthwashes, this is not a reliable product if you're worried about passing an upcoming marijuana drug test.
They do have a money-back guarantee though, so I guess that's a good thing when (not if) you find yourself at the wrong end of a THC drug test.
Our score: 3/10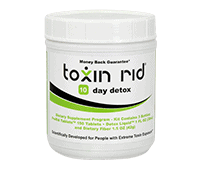 A 24-Hour THC Detox That Actually Works…
Based on our review, the fake urine from Ultra Klean did NOT work to help pass a drug test. The only thing that did work during our extensive review was a 24-hour dietary fiber detox that eliminated traces of THC from the urine in less than 24-hours. If you have an upcoming drug test and need to detox fast, this advanced treatment seems to be by far the most effective, especially for heavy marijuana users: