Sundae Driver Cannabis Strain Overview
Sundae Driver is a balanced hybrid strain that's best used in the afternoon. It offers a combination of uplifting social effects and relaxing, stress-melting bliss. Combining this with its sweet flavors, it's fast becoming a popular strain with recreational and medical users alike.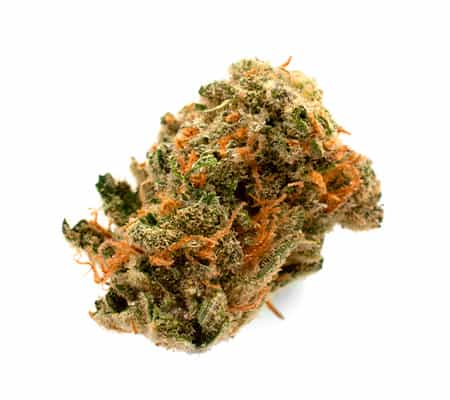 Common usage
Anxiety
Depression
Stress
Effects
Calming
Happy
Laughing
Relaxation
Social
Growing info
Sundae Driver seeds are difficult to find. Little is known about its growing habits, so only more experienced growers should try it. With yields of up to 550g per plant outdoors, it is not the most rewarding strain to grow. BUY SEEDS FOR THIS STRAIN AT OUR #1 RATED
ONLINE SEED STORE: HOMEGROWN
Sundae Driver is one of those strains that offer you a bit of everything. As a rare balanced hybrid, it offers a combination of mellow relaxation and uplifting, mood-boosting giggles. It's a great strain to try, so let's learn more about it.
What Is the Sundae Driver Strain?
Sundae Driver is a tremendous strain to try on a lazy Sunday. As with any cannabis strain, it's probably not the best idea to toke and drive, but Sundae Driver is a great Sunday strain nonetheless.
This is a great afternoon strain. Many consider it a dessert strain due to its syrupy flavors, but you can enjoy it at any time of the day. Sundae Driver is typically best enjoyed with friends, as the sativa side will recharge your social battery and make you feel happy and creative. Fits of laughter are common, so gather your funniest pals and enjoy a smoke circle with Sundae Driver.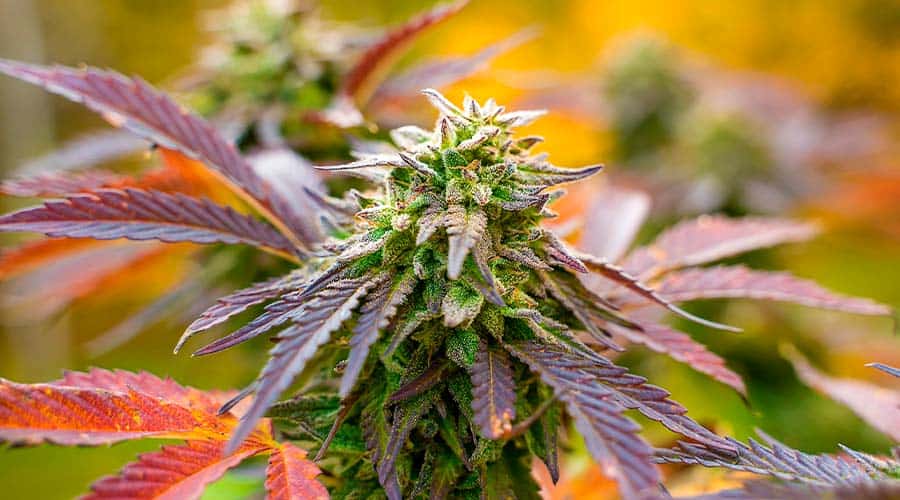 Meanwhile, the indica half of its genes will ensure that you feel relaxed and mellow. Many users report that the latter stages of the high become quite indica-heavy and may induce naps. That's why it is best enjoyed in the afternoon – it is in no way a wake-and-bake option.
The good news is that Sundae Driver has a relatively mild THC content compared to a lot of strains these days. A range of users can enjoy this strain, but note that the effects may vary depending on how much you use.
New users can try a small amount of Sundae Driver and experience the giggles that melt into a sleepy high. Meanwhile, more experienced tokers can use more of this strain and might not experience the sleepy parts at all. Generally, users are bound to have a positive experience.
Sundae Driver: Aroma, Flavor, and Appearance
This strain has a lot going for it, not least its scent and flavor profile. Growers also remark on Sundae Driver's beautiful appearance when cultivated correctly. It's a jack of all trades!
Aroma
Sundae Driver is a delightfully sweet strain. Some of its dominant terpenes include limonene and linalool, which explain the fruity and herbaceous aroma of the buds. Its scent veers toward the sweet side, with a fruity sugariness, but there is an underlying earthiness that accompanies this strain.
Flavor
Similar to its aroma, Sundae Driver's flavor profile is mainly sweet. Expect to detect notes of fruit, predominantly grape. Beneath all the sweetness, you might get hints of bitter chocolate, too. It's easy to see why Sundae Driver is considered a dessert strain.
Appearance
Sundae Driver is quite a striking strain to look at. The nugs often contain flecks of color such as red and perhaps even purple and blue. It's a strain renowned for its trichome content, with the highest quality buds usually dripping in frost. When shopping for Sundae Driver, take a look at the trichomes; you should be able to spot the glistening sheen that's indicative of top-shelf bud.
Sundae Driver Grow Info
Sundae Driver's breeders, Cannarado Genetics, do not have the seeds directly available on their website. As it turns out, Sundae Driver seeds are pretty tough to come by, which is a shame for prospective growers.
If you do manage to get your hands on it, Sundae Driver is best for growers with some experience. Little is known about cultivating it, so there may be some unexpected problems that crop up.
Both of its parent strains grow tall, so it's likely that Sundae Driver will do the same; it would not be surprising for it to reach over six feet. High-stress training techniques are likely the preferred option.
One of its parents, Grape Pie, has a tendency to produce hermaphroditic buds that are not good to smoke. Keep an eye on Sundae Driver to ensure it doesn't do the same.
Reports suggest that Sundae Driver has a flowering time of 10-12 weeks indoors, and it will produce 1-2 ounces of bud per square foot.
Outdoors, it prefers humid, warm conditions and can yield up to 3 ounces per square foot (or 550g per plant). Compared to some other strains, Sundae Driver has a pretty low yield. It's only worth growing if you really love it.
THC Content – Highest Test
Most samples of Sundae Driver have around 15-16% THC, which is remarkably low for cannabis these days. However, a few samples have come back at 20+%. With such significant variation, it's vital for users to exercise caution and only use as much as they can handle.
CBD Content – Highest Test
Lab tests of Sundae Driver rarely find any CBD. Instead, it has slightly higher levels of CBG, which can reach 1%.
Sundae Driver Lineage
Cannarado Genetics created this strain by crossing FPOG (Fruity Pebbles OG) with Grape Pie. The fruity, grape-flavored ancestors of this strain have passed on many of their genetics, which is heavily apparent in Sundae Driver's taste profile. The purple flecks that sometimes appear in the nugs also stem from these parent strains.
Medical Benefits of the Sundae Driver Strain
Medical marijuana patients can use Sundae Driver for a variety of reasons, though mental concerns are where this strain tends to excel. The combination of relaxing and uplifting effects is ideal for mental health disorders such as depression, anxiety, and PTSD.
However, many users also report that this strain helps with some instances of pain. In particular, Sundae Driver appears to relieve migraine pain.
With the latter stages of the high often causing sleepiness, it could also assist those with sleep disorders like insomnia. This effect is quite unpredictable, though, so it depends on how this strain affects you personally.
Possible Side Effects of Sundae Driver
All strains have side effects, and Sundae Driver is no exception. Despite it being a common strain to use for anxiety, using too much of it can cause anxious thoughts. Those who overindulge may experience anxiety and paranoia.
Another common side effect is dizziness, which is also a result of using too much.
Cottonmouth and dry eyes are also likely, especially when smoking. However, users can combat these issues with eye drops and a glass of water; keep these to hand whenever you light up.
Final Thoughts on Sundae Driver
Sundae Driver is an incredible strain that excels on all fronts. From its beautiful appearance and delightfully sweet flavor to its exceptionally balanced effects, it is a strain that can please everyone – as long as you have a sweet tooth!
Unfortunately, growing this strain at home can be challenging since its seeds are tricky to find. That said, you can probably find it in your nearest dispensary, and you should definitely give it a try.
Gather your friends around and prepare for a lazy Sunday because Sundae Driver is the perfect social strain for chilling out.