Strawberry Lemonade Strain Overview
This potent hybrid offers a sweet and refreshing aroma and flavor. It is slightly sativa leaning, so users can expect to benefit from an initial burst of energy. While a body buzz comes along later, it doesn't lead to sedation. Instead, you should be able to complete your daily tasks.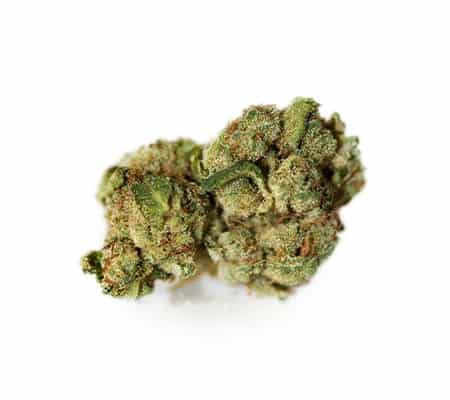 Flavors
Citrus
Fruity
Lemonade
Sour
Strawberry
Sweet
Tangy
Common usage
Anxiety
Chronic pain
Depression
Focus
Inflammation
Stress
Effects
Calming
Happy
Relaxation
Uplifting
Growing info
The Strawberry Lemonade strain grows relatively well indoors and outdoors. Indoors, its flowering time is 8-9 weeks. When cultivated outside, it is ready for harvest by mid-October. BUY SEEDS FOR THIS STRAIN AT OUR #1 RATED
ONLINE SEED STORE: HOMEGROWN
These days, there is a LOT more to marijuana than merely getting high. The MMJ market has taken off as a growing number of people swear by cannabis for a myriad of issues. There is also a significant amount of information suggesting that the plant is indeed effective.
However, consumers also want their marijuana to taste good, and in Strawberry Lemonade, they have a strain well worth trying.
What Is the Strawberry Lemonade Strain?
It is a slightly sativa leaning hybrid that's a cross of Sour Lemon OG and Strawberry Cough. Strawberry Lemonade has won many awards, including best sativa flower at the High Times Cannabis Cup in 2016.
Strawberry Lemonade is a great option if you need a daytime pick-me-up.
This strain is all about the feeling of euphoria one gets after a few tokes. The intoxicating cerebral buzz doesn't take long to affect. Users report feeling uplifted and significantly happier. This makes Strawberry Lemonade a great option if you need a daytime pick-me-up. You might also find that your energy level is increased.
Even though there is an effect on the body, it too is refreshing and uplifting. There is no danger of sedation if you use a sensible amount of Strawberry Lemonade. You can use it in the morning or afternoon, and the feeling of happiness it can provide could last for several hours.
Aroma
Strawberry Lemonade provides a glorious scent. The combination of strawberries, sour lemon, and other fresh citrus fruits is a genuine delight. You'll also likely get hints of sweetness that beg you to give it a try.
Flavor
As you can guess from the name, this strain provides a taste of fresh strawberries and lemons. The sweetness of the strawberries and slight sourness and zest of the citrus is a real eye-opener. On the exhale, you might also get a spicy and sweet berry flavor that explodes on the tongue.
Appearance
This strain's flowers are medium-sized and are clustered in a fashion that makes them look like cauliflower. Although Strawberry Lemonade is slightly sativa-leaning, its buds have a dense structure typical of indicas.
The light green leaves combine well with the brown and orange pistils. When the white trichomes make an appearance, they add massive aesthetic appeal and ensure this strain stands out.
Strawberry Lemonade Cannabis Strain Grow Info
In general, you can cultivate Strawberry Lemonade indoors or outside. It is a reasonably good option for first-time growers due to its resilience to mildew and mold. You'll also find that it doesn't require a massive amount of maintenance.
Outdoors, Strawberry Lemonade requires a warm and temperate climate. The ideal temperature range is 70-80 degrees Fahrenheit during the day. It doesn't cope particularly well with sudden temperature drops. Therefore, make sure there is a difference of no more than 15 degrees between the daytime and nighttime temperature.
This strain is typically ready for harvest by the middle of October and can produce around 14 ounces of bud per plant.
For the vast majority of people, it makes more sense to cultivate Strawberry Lemonade indoors. This ensures you have complete control over its climate. Invest in a hygrometer to measure the humidity of your grow room and monitor the room's temperature. As this strain can grow tall, it is worth pruning it occasionally to ensure it fits in a small grow space.
Indoors, Strawberry Lemonade has a flowering time of 9-10 weeks. It can produce around 16 ounces of bud per square meter planted. One issue with this strain is the lack of available Strawberry Lemonade seeds. You'll need to get clippings from a mature plant to create clones.
THC Content – Highest Test
Typically, you can expect Strawberry Lemonade to contain between 16% and 22% THC. Its average is around 19%.
CBD Content – Highest Test
You are unlikely to find more than 0.1% CBD in this strain.
Medical Benefits of the Strawberry Lemonade Strain
In general, MMJ patients use Strawberry Lemonade to help them deal with everyday stresses and anxiety. These days, a huge number of people report feeling stressed out, especially due to work pressures. What many people find is that this cannabis strain helps them relax and unwind. Soon, you'll feel content and euphoric. As a result, individuals with depression or anxiety may enjoy using Strawberry Lemonade.
This strain is also potent enough to potentially reduce the pain associated with a variety of medical conditions. It is possibly useful against fatigue since users tend to report feeling an increase in energy. You might also want to consider it if you need something to help you focus.
Possible Side Effects of the Strawberry Lemonade Strain
The most likely side effects are minor and include dry mouth and dry eyes. On rare occasions, you might find that Strawberry Lemonade could cause a feeling of paranoia.
If you overindulge, there is also a risk of dizziness and a headache. These symptoms are often due to dehydration. Therefore, it is wise to drink water before and after using this strain. You might also experience coughing.
Final Thoughts on the Strawberry Lemonade Strain
Strawberry Lemonade is one of the best cannabis strains for individuals who need a mood and energy boost. It generally helps improve a user's demeanor and keeps them going throughout the day.
Strawberry Lemonade is one of the best cannabis strains for individuals who need a mood and energy boost.
Consider trying it if you are an MMJ patient with anxiety, depression, or another mood disorder. It offers a wonderful aroma and flavor and is relatively easy to grow.