Stat! Flush Detox: Product Snapshot
Stat Flush capsules are dietary supplements designed to help flush out toxins from the body.
Some cannabis users claim the capsules can rid the body of THC to help pass a marijuana drug test.
We tested the capsules and took three at-home drug tests. We failed all three of them.
Intro
Products like Stat! Flush are available to help marijuana users pass an employee drug test. Unfortunately, detox capsules like these are no longer relevant in today's drug testing industry. Ten years ago, products like Stat Flush could help a person easily pass a drug test. Today, however, the field of employee drug testing has advanced significantly. If you try and use products like these now, you'll almost certainly get a "void" result.
For most employers, this is the same thing as having a positive test result.
The WayofLeaf team reviewed dozens of detox products earlier this year in order to determine which ones—if any—actually assisted users in passing a drug test. The only product our team evaluated that truly resulted in a negative test was an innovative dietary fiber detox treatment from Toxin Rid. (The detox tablets from Stat Flush didn't seem to work at all.
Use the link below to check them out if you need to pass a drug test quickly: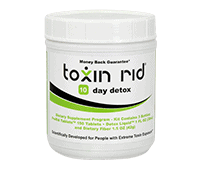 Need to Pass a Drug Test Quick?
For the thousands of cannabis users that think Stat Flush 5 products actually can help pass a drug test, well… they're in for a rude awakening come test day. The good news is, there are companies that make advanced dietary fiber detox treatments that actually do work to quickly detox the body of THC. If you have an upcoming drug test and need to detox your system fast, this 24-hour urine detox treatment was by far the best when we tested out a few products earlier this year:

Otherwise, read on if you're interested in finding out more about our experience with Stat! Flush detox capsules.
Stat Flush 5 Review: A Brief Overview
In this review, we'll be taking a look at Stat Flush 5 and letting you know if we think it's worth your money.
Stat Flush 5, or more simply known as Stat Flush, is a detox capsule that helps you to get rid of any unwanted toxins and substances, and at a significantly fast rate. The formula is designed to work in just one dosage, and it's pretty straightforward to use. This product has been around since 1995, and this is made very clear on the bottle. The older year is always a good sign, as that shows endurance in the competitive market and that it has a more credible reputation, which we found reassuring in its trustworthiness.
The formula for this detox regime is science-based, so it was designed to work based on biological responses and functions, for the most optimum results in getting clean for a drug test. All the ingredients and nutrition facts are listed on the website, and, from what we can see, on the bottle as well. This is a definite plus, because some other brands don't include this information on their detoxes, which we think is not okay. Additionally, Stat Flush also does not outsource any of their ingredients, so you can rest assured knowing that everything is overseen by the company directly.
The Stat Flush 5 detox is an option for those who are short on time in their ability to prepare for a drug test. It starts working in as little as an hour, and has a pretty high success rate based on the reviews. Because of its simplicity and ease of use, as well as the low preparation time, it's been a popular option for a detox solution as compared to other products on the market, which may take as long as 2 weeks to fully prep your body for a drug test.
Stat Flush 5: How it Works
Stat Flush 5 works by basically helping to restore the natural composition of your urine whilst hastening the flushing out of other toxins. It also pushes the substances to be stored into fat cells temporarily, so your bloodstream and subsequently urine stream will be clean for a short period of time. This is accomplished through the use of natural herbs and vitamins which have been researched thoroughly to do just that. The proprietary blend of herbs found in Stat Flush will help collect the toxins in the fat, while the B-vitamins increase urination and will help to physically expel others.
It will help you to stay clean for a drug test for 60 to 90 minutes after ingestion of the pills, so you don't have a lot of time, but if it works this quickly and there's no week-long preparation – I'd say it's worth that short window period. It does state on the website that you are clean for up to 4 hours, but the most effective time for which you have the highest chance of success at passing a drug test is during the first hour and a half.
There isn't a lot of hassle when it comes to using the product, either. Many other kits on the market make you take so many different components, and then you have to worry about certain time frames of fasting. But with Stat Flush, it's just 5 simple capsules; hence the name Stat Flush 5, I guess! It works stat, flushes out the toxins, and starts working in as little as 5 pills.
Stat Flush 5 Review | PROS
There were a lot of things we liked about Stat Flush 5, some of which include:
Ease of use and administration/hassle free
Science-based formula
Established brand with trusted reputation
Can be taken on short notice
All ingredients listed on website and bottle
Stat Flush 5 Review | CONS
But despite it being overall a pretty solid seeming product, there were a few things we didn't like that much, namely:
Short timeframe of working
Questionable due to how quickly it is said to work
Some reviewers state that the product didn't work for them
How to Use Stat Flush 5
Stat Flush 5 is a product that has a good reputation due to its simplicity to use. There aren't any complicated rules which involve consuming, waiting, timing, etc. To use Stat Flush, it's recommended that you do abstain from the source of the toxin for 48 hours or more to be the most effective. But generally, the regime is suggested as follows:
Step 1: Capsules
Take the entire bottle of Stat Flush. There are a total of only 5 capsules (like the name implies), and you should take them all within 10 minutes of each other. In addition, you must take the capsules with exactly 32 to 40 ounces of water, but NO MORE. Drinking too much water with the capsules can dilute the formula too much and will render the product ineffective. So make sure to follow this part, or otherwise, it may not work for you. And remember, 32 oz. is 4 cups!
Step 2: Urinate
The primary way that the Stat Flush detox regimen works is through flushing out the toxins through your urine. So be sure to pee at least 2-3 times to get them all out before the test! Not peeing before the test could result in a positive result, as the toxins will not be properly expelled and may end up in your testing cup, so it's really important that you urinate prior.
Step 3: Testing
Take your test within 60 to 90 minutes after consuming Stat Flush. This is when the product is at its peak performance and the period in which you will yield the greatest results. You should be clean for up to 4 hours, but the best time is the first hour and a half. The toxins that have moved to your fat cells will start to accumulate back in the bloodstream after these 4 hours are up.
So as you can see, Stat Flush is one of the more simple-to-use detox kits out there. It's just one bottle after all, and the instructions are pretty foolproof. There aren't a lot of crazy rules, but there are a few things to watch out for and make sure you follow! So don't worry too much about it, it's not that complicated.
Where Can I Get Stat Flush 5?
You can get Stat Flush 5 from the brand's manufacturer, ProActiveNutra.
The STAT!™ Extra Strength Flush 5 Capsules can be purchased for $24.99 directly from them. So it's about $5.50 per pill in short, which seems a little pricey, but it's more of a one-time thing, and it is only $30 after all – not a bad price for something that could potentially save your job and livelihood!
The company does offer a money back guarantee as well, so that's always a plus when buying a product you don't for sure how will work. They don't require any proof of documentation that it didn't work, but you must, however, include a letter detailing why you were dissatisfied with the product and they will go from there.
My Personal Experience with Stat Flush 5
I went and tried out the Stat Flush 5 for myself just to see how it did, and I had good results. It came in a bottle, and there were only 5 tabs inside. It seemed a bit silly to have an entire bottle just for 5 tabs, as opposed to a foil punch out sheet or something, but it's not a huge deal. After following the instructions as written on the manual, I simply waited for the 60 minutes to be up. But boy did it make me go! I felt an incredible urgency to urinate, (which is what it's supposed to do from all the vitamins and 4 cups of water) but just be sure you have access to the bathroom when you take them because the urge comes on strong.
I probably ended up urinating 3 to 4 times before I actually went to urinate in my sample cup. When I did take the drug test, which I had arranged myself to test efficacy, the results came back negative – so what do you know, it actually did work! I was skeptical about how it would work, being that it is so quick and seemingly too good to be true, but was happy to see that the product delivered in the results sphere.
Stat Flush 5: Final Thoughts
Stat Flush 5 is a pretty good detox regime, but unfortunately it doesn't seem to help as far as ridding the body of THC to pass a drug test. The bottle comes with five pills, and each pill costs about $5.50. If you're looking to detox quick in order to pass a marijuana drug test, this is not the product you should be using.
When we tested a bunch of detox products earlier this year, the only one that actually worked and helped us pass a marijuana drug test was the 5-day advanced detox program from Toxin Rid: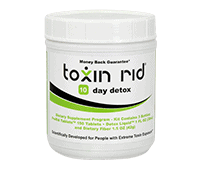 Need to Pass a Drug Test Quick?
For the thousands of cannabis users that think Stat Flush 5 products actually can help pass a drug test, well… they're in for a rude awakening come test day. The good news is, there are companies that make advanced dietary fiber detox treatments that actually do work to quickly detox the body of THC. If you have an upcoming drug test and need to detox your system fast, this 24-hour urine detox treatment was by far the best when we tested out a few products earlier this year: