Oaxacan Gold Strain Overview
Oaxacan Gold strain is sativa landrace strain with rich woodsy and coffee notes, and a high that is buzzy, uplifting and euphoric.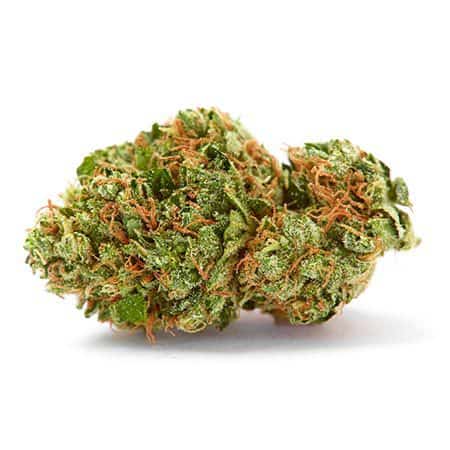 Flavors
Earthy
Flowery
Fruity
Herb
Piney
Spicy
Sweet
Common usage
Anxiety
Chronic pain
Depression
Fatigue
Focus
Lack of appetite
Stress
Effects
Calming
Creativity
Energy
Euphoria
Happy
Relaxation
Uplifting
Growing info
Flowering period is about 7-10 weeks. It is grown both indoors and outdoors. BUY SEEDS FOR THIS STRAIN AT OUR #1 RATED
ONLINE SEED STORE: HOMEGROWN
Oaxacan Gold is a pure sativa strain that originates from Mexico. Landrace strains rode a wave of fame and adulation during the '70s, but as cross-breeding picked up, this ended. However, there's been a resurgence of users discovering what was once old and making it new again. This trend includes the Oaxacan Gold strain.
As a landrace strain, Oaxacan Gold has some potent characteristics that are unfiltered and untouched. Users are beginning to rediscover this strain's properties. It has a penchant for inducing energy within users that is focused and clear, allowing creative endeavors to emerge effortlessly.
It also has a long-lasting high, with users reporting a cerebral buzz that goes on for hours. Consumers should use this strain during the daytime. Taking this strain may cause users to attack projects with renewed interest and zeal and cause sleeplessness.
What is the Oaxacan Strain?
The Oaxacan strain is a pure sativa. It has a flowering time of 7-10 weeks due to its potency and some special needs. Home growers looking for a strain that thrives easily may want to steer clear of Oaxacan.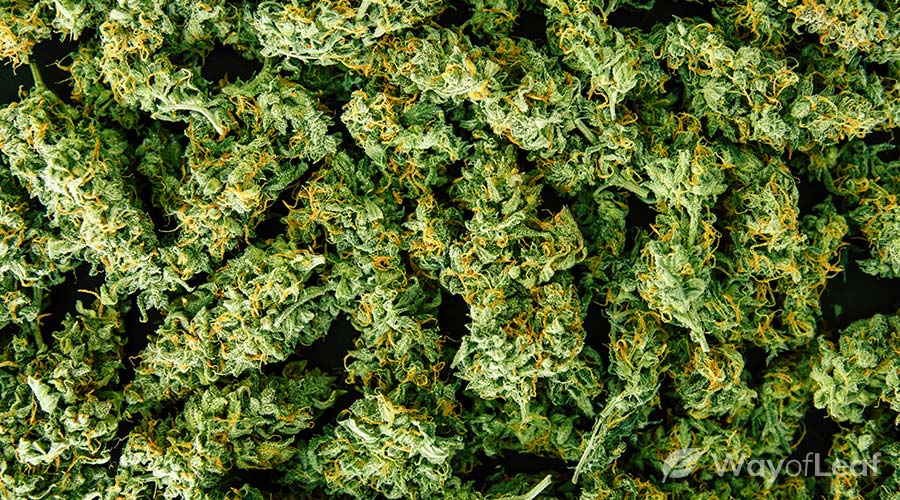 This strain needs lots of light, which makes sense as its cultivators developed it in Mexico's sunny climes. It requires a photoperiod of at least 13 hours per day. The plant also has some fantastic color potential and, if grown in high-nutrient soil with low nitrogen, can attain eye-catching gold and vivid purples. It has a unique aroma, and many opine that the fragrance is a combination of fruit, wood, and herb.
The Oaxacan gold features a high that is slow, but increases in intensity over time. The result is a potency tinged with a tranquil feel that lasts. Users have reported feeling vibrant and clear-minded after consuming this strain. Artists and creatives frequently use this strain and it is a popular option for those looking for a boost of energy.
Aroma
Many cannabis fans often cite hints of wood and earth in the vicinity of this strain's burn. As the smoke thickens, users may detect other smells, including tangy berries and fruit, along with an undercurrent of peppery spice. Other fragrances include citrus and sour, along with a sweetness that balances this out well.
Flavor
Oaxacan Gold strain boasts a taste that many users state is intricate and multi-faceted. Cannabis connoisseurs report that they enjoy its complex nature. It has some intense pine notes upon the first inhale, followed by a sweetness that exudes a fruity taste.
Summer berries and the flavor of citrusy, tart lemons lead to warm earth, herb, and an impressive array of woodsy notes and spiciness. There are also subtle coffee tones along with a surprising floral bouquet.
Appearance
The Oaxacan strain has a distinctive look. Unlike many other breeds on the market, this strain doesn't have the blooms often associated with cannabis. Instead, this plant looks more fern-like with long, fanned leaves.
However, it grows sturdy and tall, and some of the colors include vibrant reds, cool purples, and even some remarkable shades of brown.
Oaxacan Strain Grow Info
Oaxacan seeds can grow both indoors and outdoors. However, this strain isn't easy for newer growers. It grows best in an area that is sunny and warm. It also requires an organic medium with lots of nutrients and low nitrogen. Many growers recommend SOG or SCROG.
Harvesting indoors can begin between 7-10 weeks, depending upon climate and other factors. Oaxacan gold strain seeds thrive in a sunny environment where photoperiods are up to 13 to 14 hours per day.
It is a hardy plant that typically grows in a subtropical climate. Therefore, it can withstand a variety of irritants that plague other cannabis strains. It is resistant to high heat, winds, and rain. It doesn't succumb to pests like mites.
Moreover, growers can "shock" this plant to uncover the anthocyanin pigment late in the flowering phase. This chemical allows for the development of a vast range of thrilling colors.
A typical harvest from indoors may yield 20 ounces or more per square meter. However, outdoor growth may be more lucrative, with a yield of up to 25 ounces or more. These numbers take into account the continuity of the climate.
If grown outside in an area where temperatures are cooler and not consistent, the yield could be much less than if grown indoors. Trimming and pruning of leaves and branches is a crucial part of the growth process. Proper air circulation is critical for the development of the plant.
THC Content – Highest Test
This strain has an average THC level of 23%.
CBD Content – Highest Test
The highest content test for CBD is 1%.
Medical Benefits of the Oaxacan Gold Strain
Users of this strain consume it to mitigate many different condition-related symptoms. The primary concern includes fatigue. Oaxacan gold strain users report higher levels of energy and focus. Those living with ADD/ADHD may find this strain useful, and it may also spur creativity.
Consumers also feel that this strain helps mitigate migraines and body pain. Its THC level may calm and soothe back pain and muscle spasms. It may assist in addressing issues stemming from PTSD and mood disorders.
Users have also cited reduced social anxiety, stress, tension, and depression symptoms when consuming this strain. This strain may also aid in increasing appetite.
Possible Side Effects of the Oaxacan Gold Strain
Oaxacan Gold may have some adverse effects in a small number of users. These effects include dry mouth, dry, itchy eyes, dizziness, and paranoia. Other effects may include headache. Those with high THC sensitivities may have to take this strain in low doses.
Final Thoughts on the Oaxacan Gold Strain
The Oaxacan gold strain is an old, but now new, favorite. This strain has been around for quite some time, and users in the '70s adored its substantial sativa effects. Many consumers today also tout its benefits.
While some cannabis strains advance or induce couch-lock, this strain tends to energize and bring users a better sense of focus. However, Oaxacan gold is a landrace, and its pure effects, when taken too much in a small amount of time, may bring on sleepiness or difficulty moving.
However, it induces strong feelings of contentment for many consumers, a revitalizing zeal, and clear-minded focus. It uplifts and eases those in social situations, making it a perfect strain for daytime usage. Creatives that balk at the heavy feeling caused by some strains may enjoy Oaxacan gold. It may induce flowing thoughts, decreased worries, and tension release, and feed artistic exploration.
It isn't an easy strain to grow, and some novices may experience issues with its need for high temperature and constant climate. While it may thrive indoors and outdoors, the ambient temperatures must mimic its endemic environment if grown outdoors.
Growers looking for a quick turnaround may find themselves disappointed. Many factors can affect growth, and slower flowering time may result. However, this plant is hardy and is resistant to mold and mildew.
Those new to this strain should take this strain in low doses for some time before slowly increasing.