Overview
New Yorkers may now qualify for a medical cannabis card, and the state recently expanded the program. Patients no longer have to pay an application fee, they can grow marijuana at home, and the purchasing limit has increased. Check out our New York MMJ guide to learn more about getting your card.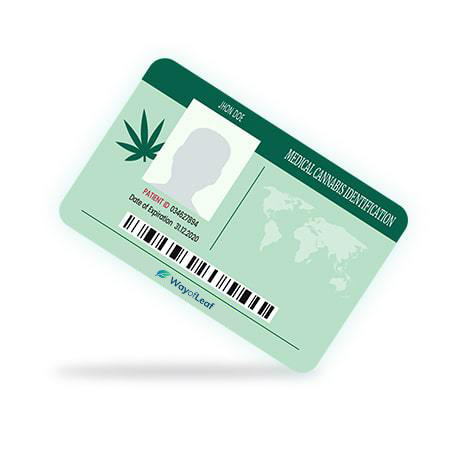 State Program
Approved on
JULY 5, 2014
Until recently, New York was notorious for having one of the strictest medical marijuana programs in the United States. Its laws weren't that different from any other state with legalized MMJ. However, the process was inconvenient, time-consuming, and expensive.
Fortunately, things have changed for the better recently. In January 2022, the Office of Cannabis Management (OCM) announced the launch of a new certification and registration system that expanded eligibility criteria. The new system also made applying for a NY medical card quicker and easier. An additional update OCM in March 2023 means that New York now has among the most convenient MMJ programs in the country.
This updated guide outlines how to get a medical marijuana card in New York. First, however, let's investigate the state's cannabis laws.
New York Medical Marijuana Laws
Marijuana penalties in New York are significantly more lenient than before. It is now legal to possess up to three ounces of cannabis without suffering a legal penalty. Possessing 3-8 ounces is a misdemeanor, and you enter felony territory once you have over eight ounces.
The "gifting" of up to three ounces without receiving any compensation is similarly legal. However, selling any amount for money without a license is a misdemeanor, and it becomes a felony when the amount is over 25 grams. If convicted, you could serve up to four years in prison.
It is legal to use and possess marijuana in New York if you're 21+ years old, and legal sales will be well underway in 2023. It will also become legal for adults to grow marijuana at home in a few years.
The Marihuana Regulation & Taxation Act (MRTA), which legalized recreational weed, also contains provisions to expand the MMJ program. As a result, it is perhaps worth applying for a medical marijuana card in New York even when adult-use cannabis becomes more easily available.
How to Get a Medical Marijuana Card in New York
The recent changes to the medical marijuana program have now taken effect. As a result, this is the new MMJ application process.
Step 1 – Get in Touch with a NY Healthcare Provider
Speak with a physician/health practitioner registered with the New York State Department of Health's Medical Marijuana Program. You can set up an appointment at a physical location or speak with a physician online. The state's medical marijuana program outlines a reasonably large number of participating licensed physicians in all 62 counties.
Some of these medical professionals are physician assistants and nurse practitioners. All practitioners must complete a minimum of a two-hour course before they're allowed to certify patients for MMJ. Whether online or in person, you will need to discuss your potential use of marijuana with the physician.
If you are a temporary resident receiving treatment in New York, you can show residency via a utility bill, lease, or other DOH-approved documentation.
Step 2 – Schedule a Consultation
Once you've found a licensed medical professional, book a consultation and discuss why you feel MMJ will benefit you. We advise patients to be as detailed as possible, particularly when answering questions related to their symptoms. This enables the doctor to determine the right product and a suitable starting dosage.
If the doctor approves you, they will provide a certification for medical marijuana. A major update by the OCM in March 2023 ensures that once you receive the doctor's recommendation, you no longer have to register with the state program. Instead, you automatically become eligible to purchase MMJ in New York as the certification contains the registry ID card.
Step 3 – Visit a Dispensary
Rather than waiting for an MMJ card, you can leave the doctor's office with your certification and purchase cannabis from a licensed dispensary!
Those who are approved can rest assured that the standard of cannabis in licensed dispensaries is typically high. All MMJ products must get tested by an independent laboratory certified by the DOH's Environmental Laboratory Approval Program.
Please note that you must bring your card and certificate if you were registered before March 20, 2023, or you can't buy medical marijuana in New York. Those approved after this date only need to bring the certificate and a photo ID. Also, while your doctor can recommend certain types of cannabis delivery, it is legal for a dispensary's budtender to suggest something different. If this happens and you're in doubt, call your doctor.
Who Can Apply for a Medical Marijuana Card in NY?
Only state residents aged 18+ can apply for a medical marijuana card in NY.
Cost of MMJ Card in NY
There is no longer an application fee involved in the medical marijuana card cost in NY. However, you need to pay for the initial physician consultation, with fees ranging from $99 to $299. There are online services that offer a full service for around $149.
NY MMJ Card Qualifying Conditions
There are no longer any specific NY medical marijuana card qualifying conditions. Physicians can decide to write a recommendation if the patient has any condition as long as they feel that MMJ could help. Conditions that often result in a doctor providing certification include:
Cancer
HIV/AIDS
ALS (Lou Gehrig's disease)
Parkinson's disease
Multiple sclerosis
Neuropathy (or other forms of nervous tissue/spinal cord damage)
Spasticity
Epilepsy
Huntington's disease
Chronic pain that degrades health and functional capacity where cannabis is an alternative to opioid use
Substance abuse disorder
Cachexia (wasting syndrome)
Severe nausea
Seizures
Severe or persistent muscle spasms
Alzheimer's
Muscular dystrophy
Dystonia
Rheumatoid arthritis
Autism
How Long Does It Take to Get a Medical Marijuana Card in NY?
That depends on how long it takes to get your certification! It is possible to complete the process online and become an eligible MMJ patient on the same day you applied!
How to Renew My New York Medical Card?
Once you have your MMJ card in New York, it is valid for 12 months. Patients must renew their certification annually, which is easier than ever, thanks to the wide range of providers offering online consultations. If your new certification number is the same as your previous one, you don't need to re-register because your registration has been extended until your new card expiry date.
However, if your new certification number differs from your previous one, you must go through the same process as you did when you first applied.
Other Information on the NY Medical Marijuana License Process
Here is some more useful information regarding medical marijuana in New York.
What Types of Cannabis Can I Purchase in NY?
The New York medical marijuana program now allows the sale of whole-flower MMJ products. Other available MMJ products include:
Capsules
Oils
Sprays
Vaporizer products
Liquids
How to Get a Medical Marijuana Card in NY Online
With services like NuggMD, it is possible to get approved quickly by a qualified physician without ever leaving home! Online appointments usually last no more than 15 minutes, and at the end, the doctor will let you know whether they plan to provide certification.
Can I Register My Child for Medical Marijuana in NY?
Yes. If an applicant is aged 17 or under, they need the assistance of an "appropriate person" aged 21+. Minors must designate a caregiver who is their parent or legal guardian, an appropriate person approved by the Office of Cannabis Management, or an employee of a designated caregiver facility.
Where Can I Purchase MMJ in New York?
At the time of writing, there are approximately 40 licensed dispensaries in New York. Click here for a full list.
How Much Cannabis Can I Buy & Possess?
A registered MMJ patient can hold up to a 60-day supply of approved products at any time. Your physician will determine how much marijuana that is. Recreational users can legally possess up to three ounces in New York.
Can You Grow Marijuana in New York with a Medical Marijuana Card?
Yes. As of October 5, 2022, MMJ patients aged 21+ in New York can cultivate up to three mature and three immature plants at home. Designated caregivers with two or more patients can grow, harvest, and dry up to six mature and six immature plants. The recreational law also allows home growing, but not until 2024 at the earliest.
Where Can I Use My MMJ?
It is best to use it in your home or a private residence. Smoking or vaporizing MMJ products remains illegal in places where tobacco smoking is prohibited. You are not permitted to use MMJ in motor vehicles or a car park. It is also illegal to vaporize within 100 feet of school grounds unless you are on private property.
A host of "No Smoking of Any Kind" notices are appearing throughout the state. Anyone breaking this law could receive a fine of $25 and 20 hours of community service. However, the NYPD has instructed its officers to avoid stopping and arresting anyone they see smoking cannabis in public, as long as they are smoking in a legal area as per the Clean Indoor Air Act.
Can I Take My MMJ to a Different State?
No. It is federally illegal to transport marijuana across state lines. You could face a five-year prison sentence if you bring cannabis into New York from another location.
However, you can use your out-of-state ID card in several states, including Arizona, Arkansas, and Oklahoma. This means you can buy and use cannabis with your NY MMJ card in those states but can't bring it in or out of the state.
What Are the Caregiver Rules?
MMJ patients can designate up to five caregivers in New York. Your caregiver must go through the same application process. Caregivers are also allowed to possess a maximum of a 60-day supply on behalf of a patient. Designated caregivers can serve up to four different patients.
What If I Lose My Medical Card in New York?
This shouldn't prove a major issue since you can receive a digital certification. If you happen to lose the certification, contact the doctor's office for a replacement. However, the clinic may request a fee for this service.
When Did Medical Marijuana in New York Become Legal?
New York state banned marijuana in 1927, and it remained so until 2014. Finally, Governor Andrew Cuomo signed legislation legalizing MMJ in NY. Weed advocates within the state began gathering momentum for full legalization.
Everything changed for the marijuana industry in New York on March 30, 2021. On this day, Governor Cuomo signed The Marihuana Regulation & Taxation Act (MRTA). It legalized the use of recreational cannabis in New York state.
It is a game-changer for many reasons. Apart from allowing adult-use weed in NY, the law expunged marijuana-related criminal records in New York state that previously led to losses of homes, licenses, and jobs.
However, the Cannabis Control Board has taken some time to award licenses to recreational dispensaries. The delay has led to hundreds of thousands of pounds of marijuana being stockpiled due to major distribution issues. It is hoped that adult-use sales will thrive in 2023.
How to Get a Medical Marijuana Card in New York City
Finding a doctor to provide certification in New York City is extremely easy. Once you have your MMJ card, there are plenty of dispensaries to choose from in the Big Apple. These include NYCANNA, LLC, on Queens Boulevard, and Etain, LLC, at 242 East 58th Street.
MMJ Card for Veterans in NY
As there are no longer any specific qualifying conditions, veterans have an even better chance of getting an MMJ card in New York. Look for clinics that offer discounts for veterans. Of course, it is now possible to legally buy up to three ounces of marijuana in NY without a card.
Final Thoughts on Getting a New York Medical Marijuana Card
Ever since the New York MMJ program was implemented, it was considered one of the most restrictive in the nation.
However, things have taken a dramatic turn in recent times. The Marihuana Regulation & Taxation Act has significantly expanded the medical marijuana program. It increased MMJ patient supply, eliminated the need for a specific qualifying condition, and permitted the use of smokable marijuana. Moreover, you no longer need to register with the state's medical marijuana program. Once you get the doctor's certification, you're free to purchase MMJ in New York.
The MRTA also legalized recreational cannabis. However, adult-use marijuana sales are slow to begin, so you still need an MMJ card to use the plant in New York legally.
Found this post informative? Help us get it in front of people who need the information by SHARING the post.