Lucky Charms Strain Overview
Much like the famous cereal brand, the Lucky Charms strain is also delicious. It boasts a flavor profile of berries, citrus, and notes of pine. While this balanced hybrid produces euphoric and uplifting effects, users generally don't find this strain overwhelming.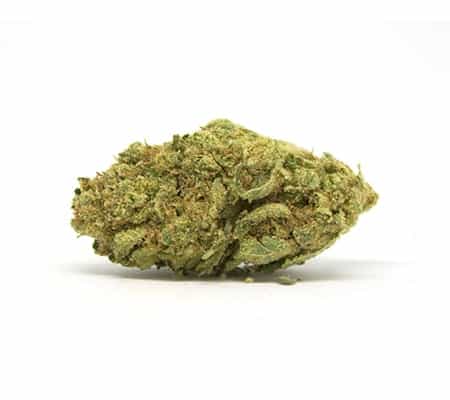 Flavors
Citrus
Lucky charms
Piney
Common usage
Chronic pain
Lack of appetite
Nausea
Effects
Energy
Relaxation
Uplifting
Growing info
The indoor flowering period is approximately 9 weeks, can be grown both indoors and outdoors. BUY SEEDS FOR THIS STRAIN AT OUR #1 RATED
ONLINE SEED STORE: HOMEGROWN
As this strain is named after a popular children's breakfast cereal, many believe it is less potent than it actually is. But make no mistake about it; Lucky Charms weed is a classic 'creeper' strain. Therefore, its effects take a little longer to kick in than other cannabis strains. When they do, though, you will discover just how potent this strain is.
This review will let you know what to expect when you sit down with your own 'bowl' of Lucky Charms weed.
What Is the Lucky Charms Strain?
Lucky Charms, by Bodhi Seeds, is a well-balanced hybrid consisting of 50% sativa and 50% indica genetics. This strain is a cross between the resinous, trichome-heavy strain, The White, and the slightly sativa-dominant hybrid, Appalachia.
Lucky Charms' well-balanced genetics are reflected in its uplifting yet even-keeled effects.
The good news for Lucky Charm consumers is that it has inherited the best traits of both of its parent strains. Just like The White, Lucky Charms is heavily frosted, with a thick coating of THC-packed trichomes. It has also inherited some beautifully fragrant aromas and mouth-watering flavors from the Appalachia strain.
Lucky Charms' well-balanced genetics are reflected in its uplifting yet even-keeled effects. While Lucky Charms high is slower to kick in than other strains, users say it is definitely worth the wait. It can produce a pleasant feeling of euphoria without being too intense or overwhelming. What's most enjoyable about Lucky Charms is that it instills a feeling of happiness and relaxation at the same time.
Aroma
Lucky Charms' aroma combines fragrant floral notes with hints of sweet berries. However, breaking open the buds releases a musty odor with subtle piney undertones.
Flavor
Lucky Charms' parent strain, The White, is known for its distinct lack of fragrance or flavor. Thankfully it has inherited its distinctive taste from its other parent strain, Appalachia. Like the breakfast cereal which it is named after, Lucky Charms has a sweet taste. However, its most dominant flavors are fruit, citrus, and berry, with hints of pine.
Novice cannabis smokers beware; the smoke from Lucky Charms weed is quite harsh on the throat and lungs.
Appearance
As already mentioned, the standout feature of this particular strain is its heavily frosted appearance. Like its parent strain, The White, it is covered in milky-white trichomes that are resinous and sticky to the touch.
A mature Lucky Charms plant produces large, moss-colored flowers with dense and tightly packed buds. Bright orange pistils grow prominently among the leaves and give a bit of added color.
Lucky Charms Strain Grow Info
A Lucky Charms plant is considered to be relatively easy to grow. It is an excellent choice for novice growers to try their hand at cultivating.
It grows well both indoors and outdoors but thrives in a warm, semi-humid climate. Indoor growers take note, this strain grows tall and can reach up to six feet in height. Therefore, it is essential to top the plant early during the vegetative stage to keep its height under control.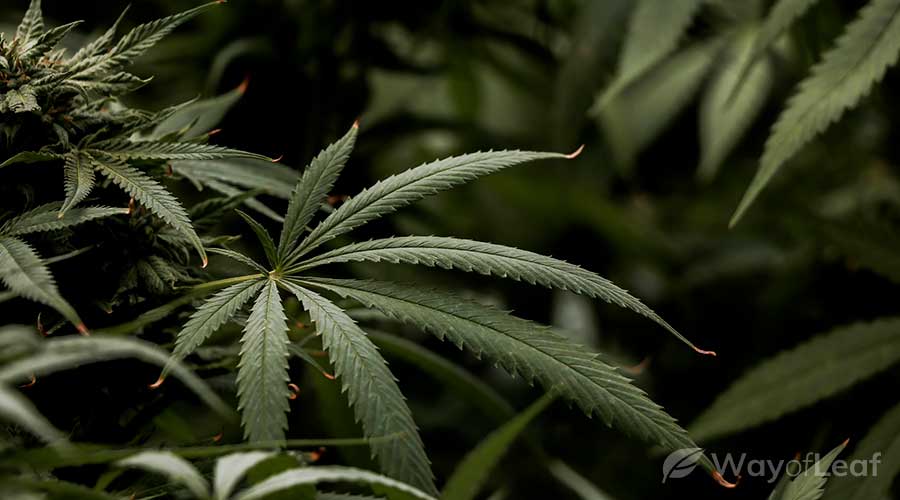 Indoors a Lucky Charms plant flowers in nine weeks and produces an average yield of 10-12 ounces per square meter. October is the ideal month for harvesting outdoors, and growers can expect approximately 12 ounces of bud or more per plant.
THC Content – Highest Test
The highest THC level recorded in a Lucky Charms sample was reportedly 23%. However, most Lucky Charms strains will contain a THC level of between 15-20%.
CBD Content – Highest Test
The Lucky Charms strain contains only trace amounts of cannabidiol. The highest CBD content was approximately 0.1%.
Medical Benefits of the Lucky Charms Strain
Lucky Charms may have some potential benefits for medicinal marijuana consumers. Users say that this strain is great for unwinding and de-stressing due to its relaxing and mood-enhancing effects. Therefore people with chronic stress or mood disorders like depression and anxiety may find the Lucky Charms strain helpful.
Lucky Charms weed is also considered to be a relatively effective analgesic. Some use it for alleviating painful conditions such as arthritis, muscular pain, and headaches. Other potential health benefits of this strain include relieving nausea and increasing appetite too.
Possible Side Effects of the Lucky Charms Strain
The slow onset of Lucky Charms' effects commonly leads to new users overindulging on this strain. As a result, some have experienced side effects, such as dizziness, anxiety, and paranoia.
Those who consume this strain in moderation will experience its more common side effects, i.e., cottonmouth and dry eyes. However, as mentioned above, some may experience mild irritation of the throat due to the harshness of the smoke.
Final Thoughts on the Lucky Charms Strain
One of the most notable aspects of this strain is that it is a creeper. Therefore, its effects will take a little longer to kick in.
Lucky Charm users should be careful not to overconsume; otherwise, they risk experiencing adverse reactions.
Lucky Charm users should be careful not to overconsume; otherwise, they risk experiencing adverse reactions to this strain. These include dizziness, heightened anxiety, and paranoia.
Lucky Charm's potency and the harshness of its smoke make this strain more suitable for an experienced cannabis smoker. Its potential medicinal benefits include alleviating pain and offering temporary relief from conditions like chronic stress, depression, and anxiety.