Love Potion #1 Strain Overview
Descended from Colombian Gold and G13, Love Potion #1 is a delicious citrusy strain with uplifting effects.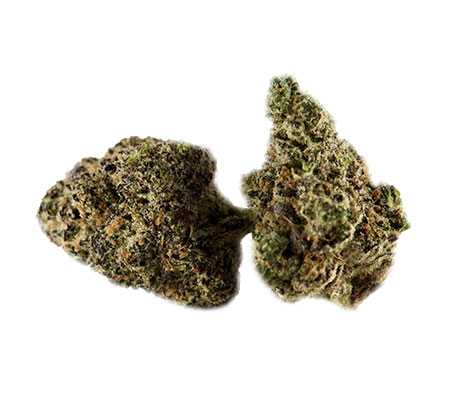 Common usage
Anxiety
Chronic pain
Depression
Nerve pain
Effects
Euphoria
Sexual
Uplifting
Growing info
Love Potion #1 flowers in 10-11 weeks and produces an average yield. It's sensitive to light, so make sure to give it complete darkness at night. BUY SEEDS FOR THIS STRAIN AT OUR #1 RATED
ONLINE SEED STORE: HOMEGROWN
Marijuana strains come in all shapes and sizes. The only way to truly know a strain is by trying it, but there's so many, it's impossible to sample them all! Here at WayofLeaf, we like to give you the full info on all the best strains so you can figure out what's best for you to try on your next trip to the dispensary. Today, we're checking out the Love Potion #1 strain.
Once you experience this strain's arousing effects, it's not hard to see where it gets its name! However, alongside its delightful, uplifting high, it also offers some great flavors and useful medical benefits. Read on to find out everything you need to know about Love Potion #1.
What Is the Love Potion #1 Strain?
Take caution when purchasing this strain, as there is a similarly named cultivar in Love Potion #9. Number #1, however, is definitely the one you'll want to experience for relaxing, uplifting, euphoric effects.
Love Potion #1 weed is a cross between G13 and Colombian Gold, which is a landrace from South America. It has been around for some time, picking up awards such as Best Sativa at the 2004 High Times Cannabis Cup.
With a wildly varying THC content, the Love Potion #1 strain can leave users somewhat unsuspecting.
However, the outcome is almost always enjoyable. Soon after smoking, you will be rewarded with an uplifting, euphoric high. Many users also report heightened focus, although you shouldn't expect to be too productive. After all, Love Potion #1 develops into a potent high that may be too much for many users.
If you take the right amount, this is the perfect strain to use with a partner. Its name is apt for its arousing, sensual effects. It's renowned for increasing libido, heightened by the tingling body high.
Another way that Love Potion #1 could help in the bedroom is by pushing away any anxiety. If you were suffering from performance anxiety before, this strain will help you to kiss it goodbye and get lost in the moment.
Note, however, that Love Potion #1 is an afternoon strain. Its sativa effects will have you up all night if you use it late, so it is best enjoyed mid-afternoon on date night.
Whether you choose to use this sensual sativa with a partner or not, this is a fantastic strain to lift your mood and ensure you put on your rose-tinted glasses. Some users also use it for parties, as the anxiety-reducing effects can make it much easier to socialize.
Aroma
The scent of Love Potion #1 is a delight, especially if you enjoy the classic musty, skunky aroma of cannabis. It has a base layer of pine and woodsy tones, and more seasoned cannasseurs may even be able to detect some sweet and sour hints underneath. It offers a complex aroma tinged with a lemony citrus scent, hinting at the flavor that's to come.
If you're not accustomed to picking out the complexities in marijuana, then you might just smell the woodsy, damp earth with some notes of pine.
Flavor
Similar to the aroma, the lemon and piney hints carry through to the taste. It's a pleasant smoke, offering some citrus notes beneath the dankness. There's also a sour bitterness to the lime flavors, with a spicy dimension in there, too.
If you enjoy sweet smokes, then this one might not be for you! Although there is a slightly sweet tinge to the lemony notes, the overwhelming flavors are bitter, tangy, and spicy.
Appearance
This plant has a coloration of forest and olive green, featuring a smattering of orange pistils throughout. The entire plant is covered in trichomes that often take on an amber coloration. Meanwhile, the buds are the shape of kidney beans or Christmas trees. The nugs are densely packed together, leading to decent yields.
Although the dense buds are usually typical of an indica, Love Potion #1 grows quite tall and thin in typical sativa fashion.
Love Potion #1 Grow Info
You can buy Love Potion #1 seeds from several online retailers, but clones are also available. It is a fairly sensitive strain that needs particular conditions. Love Potion #1 prefers a semi-humid, Mediterranean climate with warm temperatures. You can replicate these conditions indoors if you don't live in an area with a suitable climate.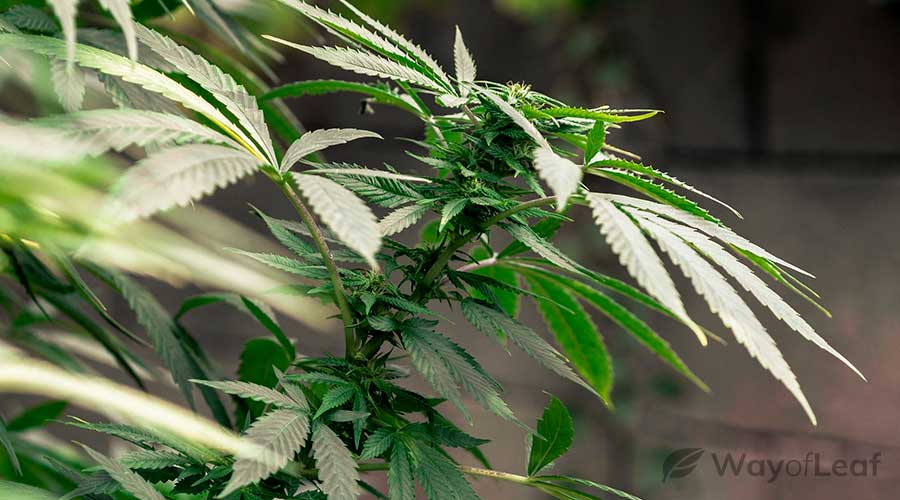 Like many sativas, Love Potion #1 has a relatively long flowering time of 10-11 weeks. After this, you can expect an average yield.
All in all, it is not a difficult strain to grow. Novice growers may have success cultivating Love Potion #1, particularly if using a clone. However, the thing you need to watch out for is lighting. Since this strain is particularly sensitive to light, you need to ensure that it has complete darkness at night-time in order to flower properly.
THC Content – Highest Test
The THC content of Love Potion #1 can vary significantly, with lows of 8% and highs of 18%. Although the top-end of this scale is not particularly potent in today's weed world, Love Potion #1 can be hard-hitting, so it's always best to exercise caution.
CBD Content – Highest Test
Love Potion #1 has a CBD content of roughly 1% or less. Nevertheless, it manages to pack some useful medicinal benefits.
Medical Benefits of the Love Potion #1 Strain
Most people using Love Potion #1 are in it for the arousing effects. As a result, those having "bedroom difficulties" may benefit from a sample of this strain. There are several reasons for these effects, one being increased libido. However, some of the other, more medical benefits of this strain may also have positive effects in the bedroom.
For one, Love Potion #1 can decrease stress and anxiety. As a true sativa, you will feel uplifted and euphoric after smoking this strain. Mood disorders like depression are no match for this, which is why this strain is a great choice for those who live with anxiety. In fact, stress, anxiety, and depression are the top reasons for using this strain.
However, Love Potion #1 also has some more physical effects. Namely, it can help with minor chronic pain and also keep nausea at bay. Some MMJ users experience nausea as a side effect of other medications, but many find that Love Potion #1 pushes this feeling away to leave you feeling better.
Possible Side Effects of the Love Potion #1 Strain
There are a handful of negative side effects that may come alongside Love Potion #1. Namely, dry mouth and dry eyes are common accompaniments that come with most cannabis strains.
Although this strain can work well in many instances to help lower stress and anxiety, it can actually have the complete opposite effect if too much is consumed.
This is thanks to the biphasic effects of cannabis, wherein low and high doses often produce completely different results. As such, newbies and those with a low THC tolerance should be careful. Those sensitive to THC may also suffer from dizziness if using too much.
Finally, a very small percentage of users report suffering from a headache. This may accompany dry eyes and mouth, stemming from dehydration. Make sure you stay hydrated and drink lots of water, and you can keep at least the dryness and headaches at bay.
Final Thoughts on the Love Potion #1 Strain
If you're looking for an aphrodisiac strain, then look no further than Love Potion #1. This strain is the sativa of choice for users who want to feel euphoric, relaxed, and aroused. It's also the perfect option to use with a partner on a date night at home.
Although the THC content of this strain might seem low, it can be surprisingly hard-hitting. Make sure you exercise caution and go low and slow, and you might just have the night of your life.