Overview
Access to medical marijuana in Texas involves getting a doctor's certification and registering with the Texas Compassionate Use Registry. However, qualifying patients are not allowed to smoke the substance, and the maximum permitted THC content is 1%.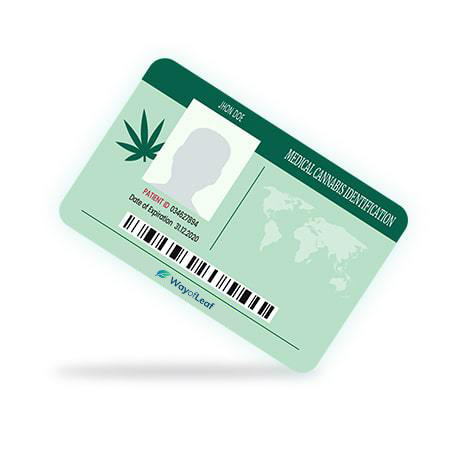 State Program
Approved on
JUNE 1, 2015
MD Evaluation
Required
YES
Official Gov Site:
dps.texas.gov
CONSULTATION FEE RANGE
MMJ PURCHASING LIMITS
AT THE DISCRETION OF THE PHYSICIAN;
THE MAXIMUM THC CONTENT IS 1%
HOME CULTIVATION?
MINIMUM AGE LIMIT
18 (ALTHOUGH MINORS CAN APPLY VIA A PARENT OR GUARDIAN)
It is technically possible to get a Texas medical card allowing you to buy, use, and possess marijuana. However, the state is not deemed to have an official MMJ program, given the restrictive nature of what's on offer.
The situation has recently improved slightly for weed lovers in the Lone Star State, which had the strictest anti-marijuana laws in the country until 1973. That year, House Bill 447 was signed into law, significantly decreasing the penalties for cannabis offenses.
Nonetheless, you can still expect to face prison time if you break the state's marijuana laws. The Texas Compassionate Use program only permits you to consume products with a maximum THC content of 1%, far below what's typically in weed. Furthermore, you don't receive an MMJ card. Instead, you get a written approval letter that gives you legal protection if law enforcement starts asking any questions.
This Texas medical marijuana guide outlines how you can avail of the state's Compassionate Use Program and answers FAQs. First, however, let's investigate the state's laws regarding the substance.
Texas Medical Marijuana Laws
Unless you have the protection afforded to you by the Compassionate Use Program, you can only use hemp-derived CBD with a maximum THC content of 0.3%. Even those with a doctor's letter will get into severe legal trouble if they break the terms of the program.
Possessing any amount of weed with over 1% THC is a misdemeanor and carries a potential jail term of up to 180 days. The prison sentence increases to a year if you have 2-4 ounces. The possession of over four ounces is a felony with a two-year term possible if convicted.
In Texas, the entire weight of the substance is considered when charging people with marijuana "crimes." For instance, if you have a weed brownie that weighs 120 grams, you'll be charged with a felony.
Selling any amount of the substance is a misdemeanor and could result in a one-year jail sentence. This is reduced to a maximum of 180 days if you give someone weed without receiving payment.
Cultivation penalties are treated the same as possession. Therefore, growing over four ounces is a felony. Since a single plant can yield significantly more, you could do serious prison time if you cultivate several plants. The potential prison term for possessing or growing over five pounds of weed is 10 years.
Unlike states with actual MMJ programs, the only thing that being on the Compassionate Use Registry does is protect you from punishment if you use a weed-derived product with up to 1% THC. If you're still interested in applying, here's how to complete the process.
How to Get a Medical Marijuana Card in Texas
Thanks to the advent of services such as Veriheal that enable you to speak with a doctor online, registering with the Compassionate Use Registry in Texas is easier than ever.
Step 1 – Get in Touch with a TX Healthcare Provider
Finding a physician willing to help you get low-THC marijuana was challenging until recently. These days, you can go online and register with Veriheal or a similar service.
Step 2 – Schedule a Consultation
Once you have registered with your chosen service, book an online doctor's appointment at a time that suits you. There is also the option of finding a nearby physician, but the telemedicine option is far more convenient.
During the consultation, the doctor will review your medical records to determine if you're a suitable candidate for the program. They will need to confirm that the benefits outweigh the risks. The physician will issue dosage and administration method recommendations if you're approved.
Technically, the Texas Compassionate Use Program requires doctors to prescribe medical cannabis rather than recommend it. This is problematic since it is illegal to prescribe Schedule I drugs such as marijuana. However, doctors offering MMJ consultations have worked hard to circumnavigate these restrictions and are free to help you.
Step 3 – Sign up for a Texas State Government Account
Upon approval, the doctor will complete a recommendation form and register you with the Compassionate Use Registry of Texas (CURT).
In states with MMJ programs, you must complete an application form using the physician's recommendation.
However, this step is unnecessary because there is no official TX medical marijuana program. Instead, the state processes your application automatically. Armed with your doctor's letter, there's no need to do anything else.
Step 4 – Visit a Dispensary
At this point, you can walk into a dispensary to get your medicine, as its staff can look you up in its system and dispense whatever you're allowed to buy. However, there are very few cannabis stores in Texas, so there's a strong possibility that you'll face a lengthy journey.
Who Can Apply for a Medical Marijuana Card in TX?
To apply for a medical marijuana card in TX, you must be 18+, have a qualifying condition (which we outline below), and be a state resident.
Cost of MMJ card in TX
As no official program exists, there is no medical marijuana card cost in TX. However, you will have to pay for the doctor's consultation. Services such as Veriheal and Leafwell charge $199.
TX MMJ Card Qualifying Conditions
Here is a list of TX medical marijuana card qualifying conditions:
Multiple sclerosis
Epilepsy
Autism
Seizure disorders
Amyotrophic lateral sclerosis
All forms of cancer
An incurable neurodegenerative disease
Spasticity
PTSD
Cerebral palsy
Parkinson's disease
The above is not an exhaustive list, and you may receive a recommendation for other medical conditions. It is worth mentioning that reputable providers such as Veriheal offer a full refund if you're not approved.
How Long Does It Take to Get a Medical Marijuana Card in TX?
It is one of the quickest processes of any state since there is no official program. In theory, you could gain approval and be entered into the Compassionate Use Registry in under 30 minutes, depending on whether a physician is immediately available for an online consultation.
How to Renew My Texas Medical Card?
Your protection lasts for a year, so you must be recertified annually. Please ensure you book an appointment with a licensed doctor before your certification expires. It is a rapid process, although you must once again pay for the privilege.
Other Information on the TX Medical Marijuana License Process
The process is more straightforward than in other states, but there is plenty of information to absorb. Below, we deal with some FAQs regarding the Texas medical marijuana program.
What Types of Cannabis Can I Purchase in TX?
At present, you can only purchase low-THC products that can be swallowed, including tinctures, gummies, or lozenges. Remember that the maximum THC content is 1%, and the CBD content of a product should be at least 10%.
For the record, while it is legal to grow hemp with a maximum THC content of 0.3% if you have a license, it is illegal to smoke the substance.
How to Get a Medical Marijuana Card in TX Online
It really couldn't be easier. Find a reputable provider such as Veriheal or Leafwell and register. You might be able to find an available physician within minutes to begin the process.
Can I Register My Child for Medical Marijuana in TX?
Yes. In Texas, a minor can get added to the Compassionate Use Registry with the consent of a parent or guardian.
Where Can I Purchase MMJ in Texas?
Unfortunately, only a handful of organizations in Texas have licensed dispensaries. The best-known include Texas Original, Goodblend, Fluent, and Thrive Medical Cannabis. If you're not located in a city, you probably face a journey of hundreds of miles.
How Much Cannabis Can I Buy & Possess?
There is no predetermined maximum amount you can buy and possess. Instead, it is down to the physician that issues your recommendation. They determine how much you need and the maximum amount you can use.
Can You Grow Marijuana in Texas with a Medical Marijuana Card?
No. It is illegal to cultivate medical marijuana in Texas. If caught and convicted, you will spend several years in prison.
Where Can I Use My MMJ?
You can only use your medicine in a private residence.
Is My Certification Valid in a Different State?
No. The state's MMJ laws don't support reciprocity with any other state. Therefore, your Texas certification will not enable you to buy medical marijuana in any other state. Likewise, out-of-state MMJ cards are not accepted in Texas.
What Are the Caregiver Rules?
At present, there are no formal rules allowing the use of caregivers. However, patients can get someone to help them get their prescriptions from dispensaries. In this instance, the caregiver must supply the patient's surname, date of birth, and last five digits of the patient's social security number. The caregiver must also show a photo ID, such as a driver's license.
What If I Lose My Medical Card in Texas?
If you lose your doctor's certification, it is best to get in touch with the provider and request a replacement. Otherwise, you could have a problem if a police officer finds low-THC in your possession!
When Did Medical Marijuana in Texas Become Legal?
Texas residents were first allowed to use low-THC cannabis oil in June 2015 after Governor Greg Abbott signed Senate Bill 339, also known as the Texas Compassionate Use Act, into law. At the time, the THC limit was set at 0.5%.
In June 2021, House Bill 1535 was signed into law. It increased the THC limit to 1% and added PTSD and all forms of cancer to the list of qualifying conditions.
How to Get a Medical Marijuana Card in Houston
Several cities and counties in Texas have implemented more lenient marijuana laws. Houston, the state's most populous city, is so large that it extends into three counties: Harris, Fort Bend, and Montgomery. Harris County introduced a First Chance Intervention program in 2014, followed by a Misdemeanor Marijuana Diversion Program three years later.
Under the latter program, you won't face criminal charges if caught in possession of under four ounces if you attend a four-hour drug education class. Nonetheless, if you live in a part of Houston NOT in Harris County, you face penalties even for possessing low-THC oil. Therefore, it is essential to get your doctor's certification.
Given the city's population, you should be able to find a licensed doctor willing to let you book a consultation. However, it remains more convenient to book online.
MMJ Card for Veterans in TX
When HB 1535 was signed into law, it was a big boost for veterans because the legislation added PTSD to the list of qualifying conditions. Therefore, if you have served your country and believe you need low-THC oil to help manage PTSD, or any other qualifying condition, get in touch with a doctor today and book a consultation.
Final Thoughts on Getting a Texas Medical Marijuana Card
The number of people registered with the Compassionate Use Registry has grown rapidly since the THC limit was increased to 1%. However, what Texas offers can't be classified as a medical marijuana program. Furthermore, there are relatively few MMJ providers throughout the state, a big problem considering Texas's size.
Thus far, all attempts to implement a true medical marijuana program have failed. This is even though recent polls show overwhelming support (over 80% of voters) for the legalization of MMJ. Indeed, 60% of Texas voters are in favor of recreational legalization. Alas, it seems that for now, lawmakers will once again ignore the voices of the people.
Therefore, Texans seeking relief from medical marijuana can't buy anything with more than 1% THC, nor are they allowed to smoke the substance. On the plus side, changes are being made at the local level, with a growing number of locations implementing a lenient approach towards the usage and possession of the drug. It seems likely that statewide decriminalization of marijuana will happen before a proper MMJ program is developed.