Overview
Nebraska doesn't yet have a medical marijuana program. However, a group called Nebraskans for Medical Marijuana is trying to get legalization bills on the ballot; several lawmakers have also announced their support for an MMJ program in Nebraska. The hope is that NE residents will have a chance to vote for medical marijuana in November 2024.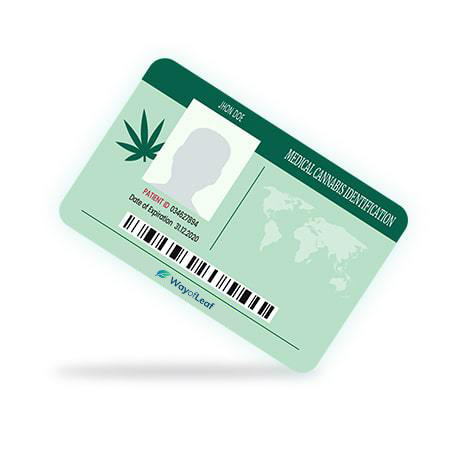 State Program
Approved on
N/A
MD Evaluation
Required
N/A
At present, you can't get an NE medical card since the state does not have an MMJ program. There were tenuous hopes that at least one marijuana initiative would get on the 2022 ballot, but it fell short.
The Cannabis Compassion and Care Act is one major attempt that failed. The legislation, proposed in 2015, would have permitted MMJ patients to use weed in pill or liquid form. However, it faced opposition from the state governor and attorney general and ultimately failed.
Unfortunately, none of the marijuana initiatives proposed by Nebraskans for Medical Marijuana (NMM) have made it to the ballot thus far. Yet, the advocacy group is refusing to give up. It is hopeful that its latest attempt will lead to an MMJ legalization question appearing on the ballot in November 2024.
This article provides information on the bills that have been rejected thus far to give you an idea of what a Nebraska medical marijuana program would look like if it ever comes into being. It also outlines what we know about the latest MMJ legislation introduced by lawmakers. However, let's examine the state's existing cannabis laws first.
Nebraska Medical Marijuana Laws
While marijuana remains entirely illegal in Nebraska, the state decriminalized the possession of up to an ounce in 1979. If caught with this small amount, you pay a maximum fine of $300 as it is a civil infraction. However, if you are found in possession of weed for a second time, you could face a five-day jail term on a misdemeanor conviction.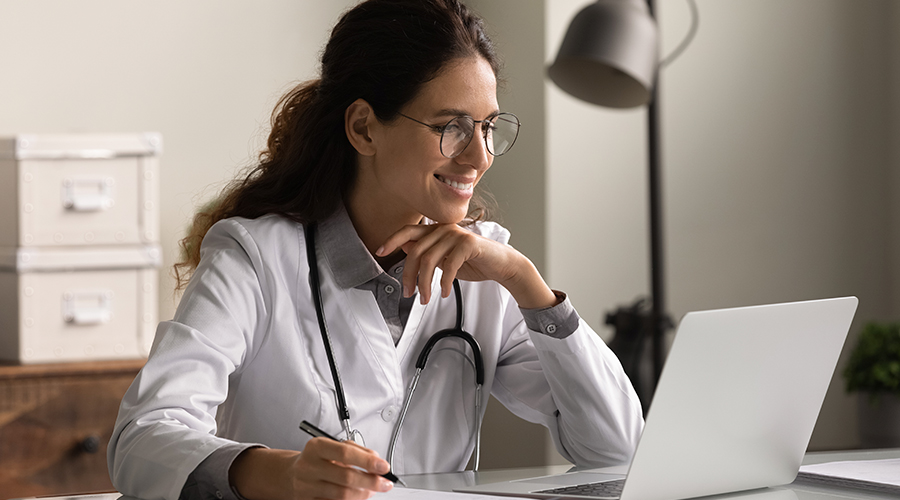 It is a more serious misdemeanor if found with over an ounce; you could spend up to three months in prison. However, the possession of marijuana doesn't become a felony in Nebraska unless you're found with over a pound.
Selling any amount is a felony; the maximum prison term is 20 years, with a one-year sentence as the mandatory minimum. A subsequent offense could result in a life sentence.
In Nebraska, it is also illegal to grow marijuana. The punishment is based on the aggregate weight of the plants found. Therefore, if your plants produce over a pound of usable marijuana, you could be charged with a felony.
How to Get a Medical Marijuana Card in Nebraska
Two of the bills introduced by NMM that failed were called:
The Patient Protection Act: Protects MMJ patients and their caregivers from arrest for the use of medical cannabis.
The Medical Cannabis Regulation Act: Establishes the Nebraska Medical Cannabis Commission to regulate dispensaries that provide MMJ to patients with qualifying conditions.
The latest, LB588, is what NMM hopes will appear on the ballot in November 2024.
There is little concrete information on how one would apply for an MMJ card in Nebraska included in the bills. However, it would likely resemble most states' processes with MMJ programs.
Step 1 – Get in Touch with an NE Healthcare Provider
Your first act would involve finding a healthcare provider willing to write a certification letter. The Patient Protection Act states that a physician, physician assistant, osteopathic physician, or nurse practitioner licensed under the Uniform Credentialing Act could certify an MMJ patient.
Step 2 – Schedule a Consultation
Once you find a cannabis-friendly physician, you would schedule an appointment and bring your medical records. Most MMJ consultations last about 15 minutes. During that time, the doctor would ask you questions about your medical history and determine whether medical marijuana is suitable. At the end of the consultation, the doctor would write a certification letter if you were approved.
Step 3 – Sign up for a Nebraska State Government Account
LB588 calls for creating a Medical Cannabis Board. This entity would be responsible for developing the required rules for registering and regulating MMJ patients. It would need to establish criteria to accept or deny applications. There would also be a Cannabis Enforcement Department charged with overseeing the program's implementation.
Step 4 – Register with the Official NE Medical Marijuana Program
It is unclear whether MMJ patients could send the application online or by mail. In any case, the Board would decide whether a patient is eligible for medical marijuana and mail MMJ cards to qualifying patients.
Step 5 – Visit a Dispensary
Once in receipt of an MMJ card, patients could visit a licensed dispensary.
Who Can Apply for a Medical Marijuana Card in NE?
To apply for a medical marijuana card in NE under the proposed act, you would need to be 18+, have a qualifying medical condition, and be a resident of Nebraska.
Cost of MMJ Card in NE
There is little accurate information on what a medical marijuana card would cost in NE. In other states with MMJ programs, the application usually costs between $50 and $100. Also, doctors typically charge anywhere from $100 to $250 for the consultation.
NE MMJ Card Qualifying Conditions
There is no clearly defined list of NE medical marijuana card qualifying conditions. However, they would likely include:
ALS
Cancer
HIV/AIDS
Huntingdon's disease
PTSD
Crohn's disease
Severe nausea
Chronic pain
Glaucoma
Epilepsy
How to Renew My Nebraska Medical Card?
There is no information on how one would renew an MMJ card in Nebraska. Any medical marijuana program in Nebraska would likely involve the annual renewal of cards.
Other Information on the Nebraska Medical Marijuana License Process
Below is some other information on the proposed Nebraska medical marijuana program gleaned from the available bills.
What Types of Cannabis Can I Purchase in NE?
According to LB588, dispensaries must hire a pharmacist to educate and advise MMJ patients on marijuana usage and dosage. Edibles, barring pills, are not allowed, nor is the vaporization or smoking of the substance.
How to Get a Medical Marijuana Card in NE Online
It seems unlikely that Nebraskans could schedule an online doctor's consultation when looking for MMJ certification.
Can I Register My Child for Medical Marijuana in NE?
The proposed legislation would allow minors to apply for MMJ in Nebraska. Such applicants would need the permission of a parent or legal guardian with the authority to make healthcare decisions.
Where Can I Purchase MMJ in Nebraska?
The state would need to approve a medical marijuana program and begin awarding dispensary licenses. Only then will we know how many dispensaries are available.
How Much Cannabis Can I Buy & Possess?
According to LB588, patients could buy and possess a maximum of 2.5 ounces of marijuana or cannabis-infused products with a maximum THC content of 2,000mg.
Can You Grow Marijuana in Nebraska with a Medical Marijuana Card?
If MMJ becomes legal in Nebraska, it is unlikely that patients will be allowed to cultivate marijuana plants at home.
Where Can I Use My MMJ?
As with almost every other medical marijuana program, patients must use their medicine in a private residence.
Can I Take My MMJ to a Different State?
No. It is illegal to transport marijuana across state lines.
What Are the Caregiver Rules?
MMJ patients would probably be permitted to nominate a caregiver. This individual must be aged 21+ and be designated by the patient in a signed affidavit.
When Did Medical Marijuana in Nebraska Become Legal?
Unfortunately, MMJ remains legal in Nebraska. The state's Supreme Court invalidated a medical marijuana ballot measure in 2020 for containing more than one question. Furthermore, a legalization initiative for 2022 did not appear on the ballot.
Nebraskans for Medical Marijuana submitted 98,000 signatures for two cannabis initiatives, 11% more than the requirement. However, the office of Bob Evnen, the Nebraska Secretary of State, deemed that neither initiative received enough valid signatures.
Undaunted, the advocacy group has made major moves to ensure Nebraska residents can vote on an MMJ bill in November 2024. Senator Ana Wishart co-chairs the group and is throwing her full weight behind this latest effort.
NMM has already started collecting signatures and is hopeful they will have more than enough gathered by the July 3, 2024, deadline. Wishart says that the latest bill, LB588, would be among the most conservative MMJ laws in the nation.
How to Get a Medical Marijuana Card in Omaha
Residents of Omaha will go through the standard application process. As the city contains about 25% of Nebraska's population, it would likely have a significant number of dispensaries.
Final Thoughts on Getting a Nebraska Medical Marijuana Card
Despite the best efforts of the Nebraskans for Medical Marijuana, every attempt to legalize MMJ in Nebraska has failed. However, it is far from the end of the matter.
Backed by Senator Wishart, NMM has already begun the challenging process of getting enough signatures to place an MMJ legalization measure on the November 2024 ballot. If NMM achieves its goal, Nebraskans will finally get their say on whether medical marijuana should be permitted in their state.
Political opposition remains strong, but with more lawmakers on the side of marijuana legalization, not to mention growing public support, there's a real chance that Nebraska will allow medical weed sooner rather than later.