Overview
In a stunning development, the Kentucky state legislature passed Senate Bill 47 in March 2023, and Governor Beshear subsequently signed it. This means medical marijuana is now legal in the state, with the program set to start in January 2025.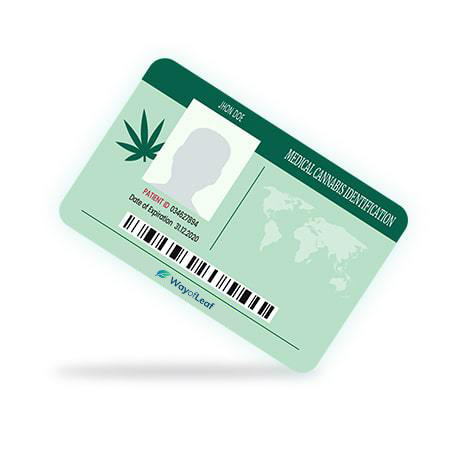 State Program
Approved on
MARCH 31, 2023
MMJ PURCHASING LIMITS
PATIENTS CAN PURCHASE A 10-DAY SUPPLY AND POSSESS UP TO A 30-DAY SUPPLY IN THEIR RESIDENCES
HOME CULTIVATION?
MINIMUM AGE LIMIT
If you were to guess the state most likely to legalize marijuana next, Kentucky was probably not top of the list. However, there was significant public support for marijuana, so the state's recent decision to create a medical marijuana program should not be that surprising. For instance, a 2020 poll found that 90% of Kentucky's residents supported legal medical marijuana. Moreover, almost 60% favored recreational legalization.
On March 30, 2023, the state legislature passed Senate Bill 47, which authorized medical marijuana in Kentucky. Governor Beshear signed it into law the following day. Below, we outline the state's MMJ program and the likely process you'll need to follow to get a KY medical card.
Kentucky Medical Marijuana Laws
At present, possession of any amount of cannabis is a misdemeanor offense. You could receive a $250 fine and up to 45 days in prison. The possession of more than eight ounces is a felony, and you could receive a five-year jail term.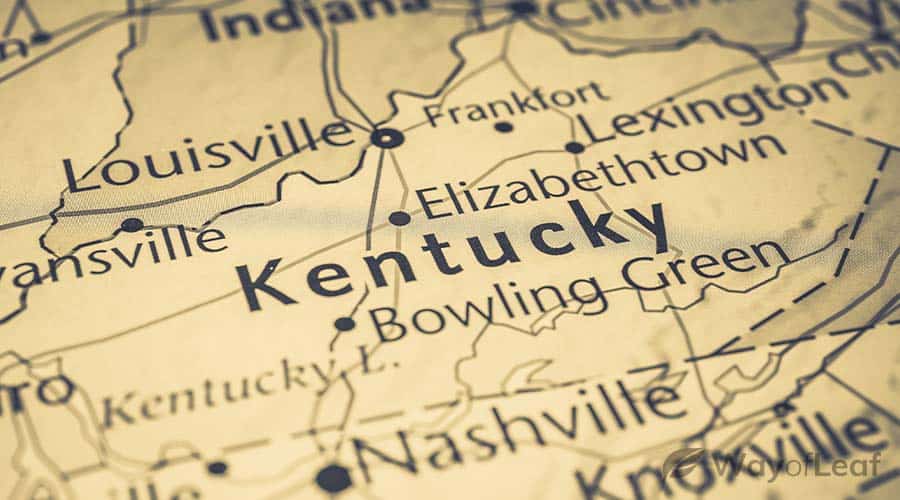 The sale of fewer than eight ounces is a misdemeanor and carries a possible $500 fine and up to a year in jail. It is a felony to sell over eight ounces with a potential jail term of five years as the punishment.
Growing a single plant in Kentucky is also a misdemeanor, and you could spend up to a year in jail if convicted. If you grow 5+ plants or commit a second marijuana cultivation offense, you face a felony charge and up to five years in prison.
How to Get a Medical Marijuana Card in Kentucky
It is important to note that the program won't start until January 2025 at the earliest. Therefore, the penalties outlined above remain in place until you have the legal protection an MMJ card provides. Below, we outline the likely steps you'll take to get a medical marijuana card in Kentucky.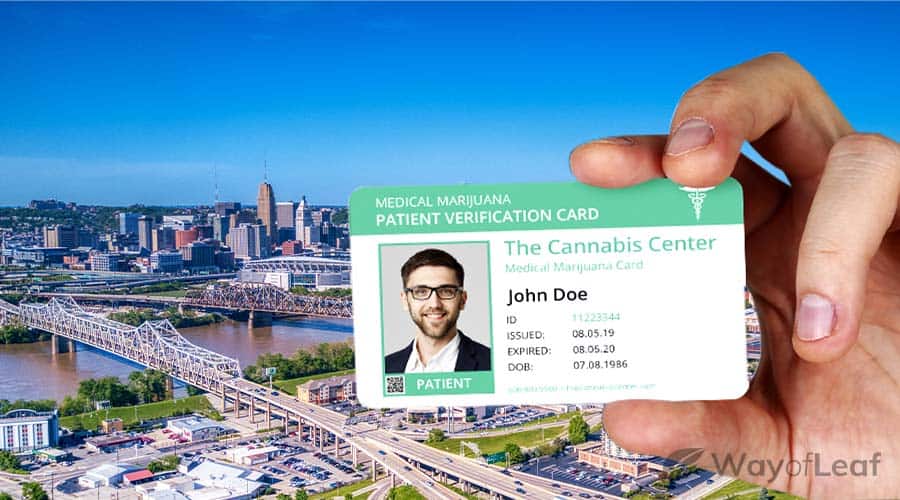 Step 1 – Schedule a Consultation
Initially, at least, patients must complete the certification process in person. According to SB47, you can only use a doctor with whom you have a bonafide practitioner-patient relationship. This means that, theoretically, you can't walk in off the street and gain a physician's approval. Also, you can only use doctors approved by the state's medical board to provide written certification.
During the consultation, the physician must examine and assess the patient's current medical condition and medical history. They must also consult with the patient regarding the potential therapeutic benefits of cannabis. They also need to advise the patient about the possible interactions between marijuana and other drugs.
Finally, there is an expectation that the doctor will provide follow-up care and treatment to the patient.
Please note that the doctor's written recommendation is only valid for 90 days. Therefore, you must complete your application within this timeframe.
Step 2 – Sign Up for a Kentucky State Government Account
It appears that patients can register with the state's MMJ program online and complete their applications there. More information will become available when the state starts accepting applications.
Step 3 – Visit a Dispensary
Once an MMJ patient receives their card, they can visit a licensed dispensary within Kentucky. SB47 states that qualified patients will benefit from a provisional registration receipt system valid for 45 days or until they receive their MMJ card. The idea is to ensure patients can access their medicine immediately after approval by the state.
Who Can Apply for a Medical Marijuana Card in KY?
To apply for a medical marijuana card in KY, you must be a Kentucky resident aged 18+ with a qualifying medical condition.
Cost of MMJ Card in KY
The bill doesn't seem to provide concrete information regarding the likely application fee at this time. Based on other states' programs, the fee will likely be in the $50 to $100 range.
Patients must also take into account the cost of a physician's recommendation. In other states, this ranges from $150 to $300.
KY MMJ Card Qualifying Conditions
SB47 states that patients with the following medical issues are eligible:
Chronic nausea or cyclical vomiting
PTSD
Also, the bill states that the Kentucky Center for Cannabis Research can add new conditions to the list.
How Long Does It Take to Get a Medical Marijuana Card in KY?
Senate Bill 47 says that applicants will receive acknowledgment of receipt of the application within 15 days of the state receiving it. The state will approve or deny prospective MMJ patients within 30 days of receiving a completed application. It also plans to issue cards to patients and caregivers within five working days of approving an application or renewal. Initially, however, applicants should expect long delays as the program gets up to speed.
How to Renew My Kentucky Medical Card?
Patient registration only lasts for 60 days. The physician can renew the written certification for no more than three additional periods of up to 60 days apiece. After this point, the doctor can only issue another certification after a consultation which can be completed in person or online.
Other Information on the KY Medical Marijuana License Process
SB47 directs the Kentucky Cabinet for Health and Family Services to draft and implement the rules surrounding the production and sale of MMJ in the state. Until this entity completes its work, certain information will remain unavailable. However, the following section outlines what we know thus far.
It is important to note that all information relating to a medical marijuana program in Kentucky is open to interpretation. Not many details are set in stone, so much of what you read is subject to change.
What Types of Cannabis Can I Purchase in KY?
SB47 does not permit the smoking of medical marijuana, although it allows the sale of unprocessed flower, which patients can vape. MMJ cardholders can also buy capsules, topicals, and tinctures. Cardholders aged 20 or younger are not allowed to vape marijuana.
Can I Get a Medical Marijuana Card in KY Online?
According to SB47, the initial visit to the physician must be made in person. However, subsequent written certifications can be provided electronically or during the course of a telehealth appointment.
Can I Register My Child for Medical Marijuana in KY?
The new law does make provisions for minors to use medical marijuana. However, patients aged 17 and under require the permission of a parent or legal guardian who also acts as the patient's caregiver. This individual is responsible for controlling the purchasing of the MMJ, the dosage, and the frequency of use by the patient.
Furthermore, they need to provide proof of diagnosis of a qualifying medical condition by a doctor other than the one that provided the written certification.
Where Can I Purchase MMJ in Kentucky?
We won't know more about how many licensed dispensaries will be in play until closer to the program's start date.
How Much Cannabis Can I Buy & Possess?
According to SB47, MMJ patients in Kentucky can buy a 10-day supply and possess up to 30 days' worth of marijuana in their residence. However, the bill has not yet specified any quantities. This issue, and others, will become known as the official start date draws closer.
We can tell you that there is a 35% THC limit on marijuana flower and a 70% cap for concentrates. Also, edibles can't have more than 10mg per serving.
Can You Grow Marijuana in Kentucky with a Medical Marijuana Card?
No. Senate Bill 47 specifically prohibits the process of cultivating marijuana at home.
Where Can I Use My MMJ?
Patients can only use their cannabis in a private residence.
Will Kentucky Accept Out-of-State MMJ Cards?
Senate Bill 47 states that visiting patients with valid out-of-state MMJ cards can buy an uninterrupted 10-day supply during a given eight-day period. It also says that such individuals will not be arrested or prosecuted if found with less than a 10-day supply on their person.
You can apply for a registry ID card as an out-of-state patient if you aren't a Kentucky resident or have been a resident for less than 30 days. In this scenario, you must be at least 21, have a valid out-of-state MMJ card and have no disqualifying felony convictions. Also, you must show documentation proving you have been diagnosed with a qualifying medical condition.
What Are the Caregiver Rules?
You can only become a caregiver if you're a resident of Kentucky aged 21+ who has not been convicted of a disqualifying felony offense. SB47 states that caregivers can assist a maximum of three MMJ patients. Meanwhile, patients can choose up to two caregivers.
What If I Lose My Medical Card in Kentucky?
If a patient loses their MMJ card, they must notify the cabinet within 10 days of becoming aware the card is missing.
When Did Medical Marijuana in Kentucky Become Legal?
Kentucky has been moving ever closer to medical marijuana legalization in recent years. Indeed, it seemed like it would happen sooner, but Senate leadership refused to assign a proposed MMJ bill to a committee in September 2022, ending any chance of it passing into law that year.
In November 2022, Governor Andy Beshear signed an executive order allowing individuals with certain medical conditions to possess MMJ legally purchased in other states. Furthermore, a panel he established received significant support from state residents. According to the advisory panel, almost 99% of the 3,500+ public comments it received on MMJ legalization in Kentucky supported it.
The big moment finally arrived on March 31, 2023, when the governor signed Senate Bill 47 into law.
How to Get a Medical Marijuana Card in Louisville
Unlike many other major cities, Louisville has not opted to decriminalize marijuana possession. Therefore, until the state's MMJ program is implemented, residents of Kentucky's most populous city face prison if caught possessing any weed.
MMJ Card for Veterans in KY
The advisory panel set up by Governor Beshear found that military veterans find relief from PTSD symptoms when using medical marijuana. PTSD is one of the qualifying conditions for MMJ in Kentucky.
Final Thoughts on Getting a Kentucky Medical Marijuana Card
The state of Kentucky has made terrific progress in the cannabis debate. It initially seemed like a medical marijuana bill called HB136 would legalize MMJ in the state. Yet, even though it didn't make it all the way, pro-cannabis activists and lawmakers refused to let the issue die.
Finally, Senate Bill 47 was passed into law, ensuring that Kentuckians will have legal access to MMJ in the near future. The program is slated to officially begin in January 2025. Here's hoping there are no delays.