Overview
At present, Indiana doesn't have a medical marijuana program. Pro-cannabis lawmakers continue to introduce legalization bills and hope to overcome the existing obstacles to MMJ in the state eventually.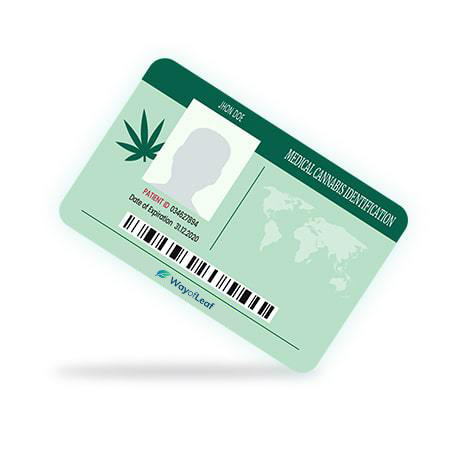 State Program
Approved on
N/A
If you hope to get an Indiana medical card soon, you will likely be disappointed. Legislators in favor of MMJ in the Hoosier State cannot overcome the existing level of political opposition. This is a shame because there is strong public support for some form of legalization.
A host of marijuana bills have been introduced into Indiana legislative sessions, with more likely to follow. This guide outlines the current situation regarding medical marijuana in Indiana and takes a look at some of the provisions included in MMJ legalization proposals.
When Will Medical Marijuana in Indiana Become Legal?
It is genuinely difficult to answer this question as opposition to marijuana legalization amongst lawmakers in Indiana remains strong. Thirteen cannabis-related bills were introduced during the 2022 legislative session. These included bills to legalize MMJ and decriminalize the possession of small amounts of weed. Alas, none of the bills made it out of the committee.
Therefore, Indiana remains one of the shrinking number of states with no MMJ program, and it also has harsh penalties for simple possession.
Indiana Medical Marijuana Laws
In 2018, Indiana legalized CBD for any use, as long as it comes from hemp and has a maximum THC content of 0.3%. Anything with a higher THC percentage is deemed a marijuana product.
Possessing any amount of weed in Indiana remains a misdemeanor with a potential jail term of 180 days. The possession of 30+ grams with a prior drug offense is a felony, with a possible prison term of 2.5 years. The penalties for selling and growing marijuana are broadly the same.
An attempt to decriminalize the possession of up to two ounces of weed via Senate Bill 223 failed.
How to Get a Medical Marijuana Card in Indiana
There are several MMJ legalization bills on the table. These include House Bill 1154 and House Bill 1168. Although both didn't make it any further than the committee, they provided an overview of what a medical marijuana program would probably look like. Below, we investigate the likely steps you'll need to take if and when MMJ is finally allowed in Indiana.
Step 1 – Get in Touch with an IN Healthcare Provider
Prospective MMJ cardholders will need to find a licensed Indiana physician willing to discuss their usage of medical marijuana. This process isn't always easy in states with fledgling programs, so you may get frustrated in your search. Perhaps an organization such as Veriheal will help by offering their services.
Step 2 – Schedule a Consultation
The next step is to book an appointment. If you have a face-to-face appointment, you must bring your medical records. The doctor will review them and ask why you feel MMJ is a better option than other medications. If the physician decides you're eligible, they will give you a certification letter, which you need when completing your application.
Step 3 – Sign Up for an Indiana State Government Account
Most states with MMJ programs ask patients to set up an account. This is where you'll submit your application. After a waiting period that could range from 30-60 days, you'll find out if the state has approved your application. If they do, you should receive your MMJ card in the mail, although some states also send email verification.
Step 4 – Visit a Dispensary
At this point, you can visit a licensed dispensary. In most states that have legalized MMJ, the dispensary license approval process is drawn out. It could take 2+ years from the date of MMJ legalization for cardholders to buy weed legally!
Who Can Apply for an IN Medical Marijuana Card?
When you apply for an IN medical marijuana card, you can expect the program to follow the lead of other states. This means only Indiana residents aged 18+ with a qualifying condition will be eligible.
Cost of an IN MMJ Card
The cost of an IN medical marijuana card is unknown as proposals don't get far enough along the legislative line for many details to become public knowledge. However, an MMJ card application would likely cost anywhere from $50 to $200. You can expect to pay $200+ for a doctor's consultation in most states.
IN MMJ Card Qualifying Conditions
Based on what we know from other programs, IN medical marijuana card qualifying conditions may include:
Cancer
PTSD
Multiple sclerosis
Crohn's disease
Huntingdon's disease
Terminal illness
Alzheimer's disease
Parkinson's disease
Glaucoma
Chronic pain
How to Renew My Indiana Medical Card?
An Indiana MMJ card will likely be valid for one year. At this point, you must renew, which will probably involve another consultation with a doctor.
Other Information on the IN Medical Marijuana License Process
There is little available data on a potential Indiana MMJ program barring what we can glean from a few of the defeated bills. It is possible that if medical marijuana is legalized in the Hoosier State, it won't resemble the legislation submitted recently. However, we have tried to answer some FAQs to ensure you're not completely in the dark.
What Types of Cannabis Can IN MMJ Cardholders Purchase?
Certain states have restrictions on dry marijuana flower. There's a chance lawmakers will allow MMJ, but only in tincture, pill, and vape forms.
How to Get an IN Medical Marijuana Card Online
MMJ applicants can consult with a licensed physician online if the state program allows telemedicine.
Can I Register My Child for IN Medical Marijuana?
Typically, states with MMJ programs allow minors to apply with the assistance of a parent or guardian.
Where Can I Purchase MMJ in Indiana?
Once an MMJ program is permitted, the state government will offer a set number of dispensary licenses.
How Much Cannabis Can I Buy & Possess?
House Bill 1154 proposed allowing the purchase of up to an ounce of marijuana or eight grams of cannabis concentrate.
Can You Grow Marijuana in Indiana with a Medical Marijuana Card?
HB 1154 also included a provision to grow up to six marijuana plants. However, given Indiana's opposition to MMJ, even if a program is eventually allowed, it probably won't include cultivation as part of the package.
Where Can I Use My MMJ?
Currently, states that allow MMJ almost always mandate that marijuana be used in private residences only.
Can I Take My MMJ to a Different State?
Marijuana is a federally illegal Schedule I substance. Therefore, it is against the law to transport it across state lines. Information on whether Indiana allows reciprocity will become known if and when an MMJ program comes into existence.
What Are the Caregiver Rules?
There is no information on whether an Indiana MMJ program would allow caregivers, although most current state programs do.
How to Get a Medical Marijuana Card in Indianapolis
While some cities have different marijuana rules for their respective states, this is not the case in Indiana. If you live in Indianapolis, you can expect to be punished to the full extent of the law if caught buying, selling, using, or growing marijuana.
IN MMJ Card for Veterans
Even veterans will be arrested and prosecuted for the possession or use of MMJ as they lack the legal protection afforded by a medical marijuana card.
Final Thoughts on Getting an Indiana Medical Marijuana Card
Although many adults in Indiana support MMJ legalization, pro-marijuana bills continue to flounder. There remains too much political opposition to legal weed, and it doesn't seem like Indiana residents will benefit from a medical marijuana program in the near future. Instead, they can only use hemp-derived CBD with a maximum THC content of 0.3%.
However, adults aged 21+ can travel to Illinois or Michigan to see if recreational marijuana is available. If you buy some, DO NOT bring it back to Indiana. Transporting weed across state lines is a serious crime; you will face a long prison sentence if caught and convicted.