Grower's Choice Seeds: Quick Summary
Pros
Offers a wide variety of strains
Delivery is available in the U.S. and worldwide
Accepts Bitcoin, Zelle, and ACH check payments
Boasts a knowledgeable customer care team
Provides discreet packaging
Cons
The website states that free delivery only applies to purchases over $500
Grower's Choice Seeds Full Review
Growers Choice Seeds is a California based seed company with a track record of customer satisfaction and transparency. It also has a responsive customer care team and features customer reviews online.
As a result, it is quickly becoming known as the go-to source for high-quality seeds. Unlike some other companies, Growers Choice Seeds adheres to strict protocols, and it also carefully tests and analyzes its seeds.
In this review, we'll go over some highlights and describe the selection. We'll also detail how to purchase the range, shipping, and other highlights about this expanding company.
What Products Did We Review?
Growers Choice Seeds provides consumers with many potent strain options. This allows for many growing goals and techniques. Their customers enjoy a wide range of seed options, including auto flower strains, high-CBD choices, and more.
Customers enjoy a wide range of seed options, including auto flower strains, high-CBD choices, and more.
In the upcoming sections, we explore their available selections. We'll also detail shipping options and ways interested consumers can buy their seeds. Read on to see if any of their seed choices can fit your growth goals.
Growers Choice Seeds: A Look at Their Product Offerings
Growers Choices offers cannabis lovers an array of seed selections. We like that they have a range of options as this allows growers leeway for various needs. Growers Choice Seeds also boasts an impressive lineup of quality breeders. The result is a selection that many customers have come to enjoy. Their current product line includes the following: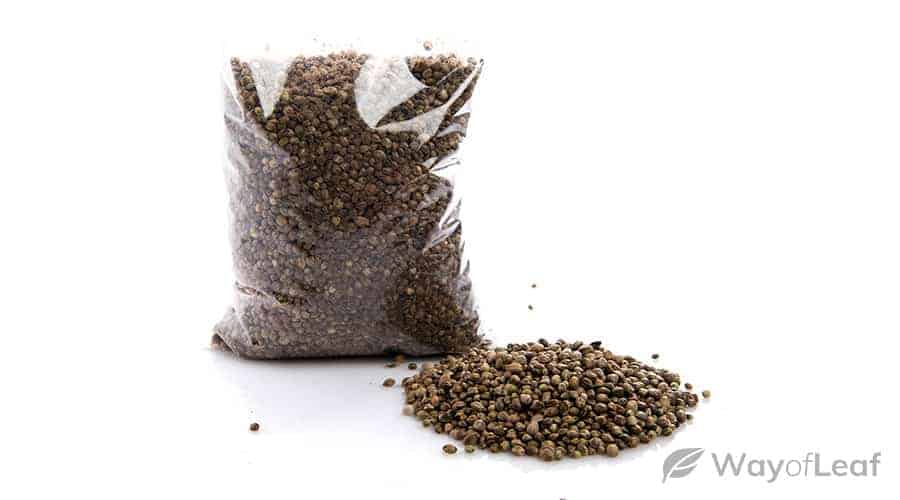 Autoflowering Seeds
Growers that are just beginning may run into a variety of issues. Many of these issues include controlling light cycles for a successful yield. To ease this problem, Growers Choice Seeds provides a line of autoflowering seeds. This includes feminized Gorilla Glue, Afghan, and Hindu Kush strains, and many more. Even expert growers may find this lineup to be helpful. They also have prices that will work with many budgets.
Feminized Seeds
Growers that specialize in crossing strains can opt for the Growers Choice Seeds line of feminized seeds. This product range is lab-tested to ensure high rates of germination. This also eliminates the issue of picking out male seeds, making breeding a more straightforward, less arduous process. A perk that Growers Choice Seeds also offers is a customer support team that helps growers to select a feminized seed that works for their unique goals.
High CBD Medical Seeds
If growers enjoy CBD, they can try any of Growers Choice Seeds High CBD Medical Seeds. These seeds typically have high levels of cannabidiol. Cannabidiol is a substance that many experts regard as helpful in quelling pain and increasing tranquility and relaxation. Each seed contains the premium quality that not only germinates well but provides an intense degree of other beneficial cannabinoids. While this selection isn't as extensive as their other product lines, we recommend frequently checking their website as they are expanding.
What Else Should I Know About Growers Choice Seeds? A Few Interesting Details
Growers Choice Seeds is a top-notch company with great prices. What we also love is how much care they put into how they deliver their seeds. They offer discreet packaging that provides security and comfort. You won't have to worry about neighbors, friends, or family knowing about growing activities.
And while their shipping is fast and convenient, we know many growers have faced disappointment when they receive seeds that have been contaminated or arrive in an inferior condition. Growers Choice Seeds gets around that by putting its seeds in carefully packaged, sealed glass vials.
Not only do they have reliable and secure packaging methods, but they also offer consumers great ways to pay.
Not only do they have reliable and secure packaging methods, but they also offer consumers great ways to pay. After all, we live in a society that has become increasingly digital, and Growers Choice Seeds caters to this growing demand. They accept many different payment forms, including PayPal and cryptocurrency such as Bitcoin, Lifecoin, and Ethereum.
They also accept Zelle and payment by mail, including cashier's check, money order, or certified check. This makes shopping with them much more comfortable and convenient. They also provide:
Options to become an affiliate
Retail opportunities
Informative videos
Sales and discounts
Online grow advice and a blog
Online reviews
Growers Choice Seeds Review: Summary & Where to Buy
Growers Choice Seeds present growers with a fantastic array of quality seeds. They offer many ways for growers both in the U.S. and abroad to meet their unique needs while providing affordable pricing.
We also feel that their customer reviews give consumers a birds' eye view of what makes their products so in demand. And with their easy to navigate site, potential customers can make their selections from the comfort of their homes. They can then rely on speedy, discreet delivery.
Consumers looking for a seed source can go online to their website. Growers can use any number of their available payment options and checkout securely. If you have any questions, Growers Choice Seeds also has a responsive customer care team available by phone or email. In all, we feel that this company has a solid reputation, excellent service, and is worth a try.
Final Verdict – 8/10