Game Changer Strain Overview
The Game Changer strain is potentially well named when it comes to your mood. Users say this strain brings about positivity and euphoria. It is a useful option for anyone with a mood disorder such as depression. Also, it has a tropical berry and grape flavor profile that offers a pleasant taste.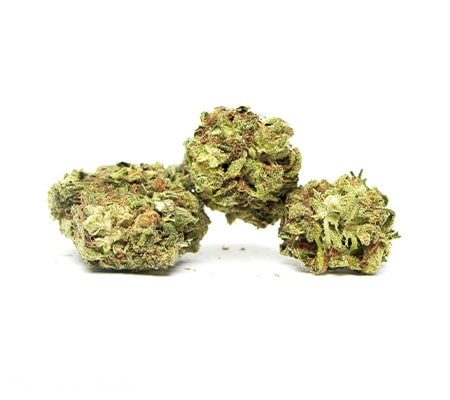 Flavors
Flowery
Grape
Tropical
Common usage
Cramping
Muscle spasms
Stress
Effects
Creativity
Relaxation
Uplifting
Growing info
Flowering period is approximately 8-9 weeks, can be grown both indoors and outdoors BUY SEEDS FOR THIS STRAIN AT OUR #1 RATED
ONLINE SEED STORE: HOMEGROWN
The marijuana industry is filled with game changers. You could say that California's decision to legalize medicinal cannabis in 1996 changed the industry forever. It took a little over 15 years to go from complete prohibition to recreational use in some states.
The Game Changer strain is not likely to change the world of marijuana. However, it is a solid hybrid capable of calming you down and ensuring you enjoy the rest of your day.
If you need something to pick you up when you're in a dark place, give this one a try.
What is the Game Changer Strain?
Game Changer strain weed is an indica-leaning hybrid and is a cross of a Thai Sativa and Purple Dragon. It is likely one of the more potent strains you'll find on a dispensary shelf, so use with caution. As you might know, Purple Dragon is famed for providing a stimulating yet relaxing effect. Thai is a landrace sativa renowned for its fast-acting and powerful cerebral high.
Users claim that this strain changes their mood. Although it is a relatively balanced hybrid, Game Changer's indica effects are usually the most noticeable. You will likely feel relaxed soon after using it. The head high enables you to think positively and eliminates the dark cloud that has hung over you. Users tend to feel uplifted and in the mood to share good times with friends.
Don't be surprised if you feel euphoric when smoking this strain. The good feeling keeps coming back for the duration of the high. It is a strain that could result in game-changing ideas too. It can boost creativity and productivity for a short period.
Aroma
The Game Changer marijuana strain is exceptionally fragrant, and it is not an easy one to hide! It has a floral and earthy scent, along with a potent smell of tropical fruits.
Flavor
This strain tastes as good as it smells. The prominent flavor you get initially is that of grapes and berries, especially as you inhale. Once you exhale, you get a real sense of how fruity Game Changer is. The earthy and sweet aftertaste is a pleasant one.
Appearance
You get a real sense of this strain's genetics as it has a vibrant green color with a few hints of purple.
Game Changer Strain Grow Info
Good news if you are a novice grower! When you purchase Game Changer seeds, it isn't a problematic strain to cultivate. If you decide to grow it outdoors, make sure you do so in a warm and dry climate. For best results, ensure the crop is exposed to a lot of sunlight. It produces up to 17 ounces of bud per plant and is usually ready for harvest by mid-October.
As for indoor growers, Game Changer's flowering time is approximately 8-9 weeks, and it yields up to 15 ounces per square meter planted.
3 Quick Tips to Maximize Game Changer's Yield
Trellising: This is a reasonably basic gardening technique and involves using wooden structures to aid the growth of plants. You can use bamboo, wood, or even metal to create a mesh or a group of supportive rods. If your Game Changer plant is struggling to grow, it may not have the strength to support its own weight. Trellising your plants helps create a structure to support their weight and enable them to grow to an advanced stage.
Boost Light Intensity: If you can afford it, spend a decent sum of money on your lighting setup. You can invest in a vertical lighting option which can shine light on those hard to reach areas. Find out how far away the light should be from your plants to avoid causing heat stress. Energy-efficient light bulbs are the best option. They allow you to increase light intensity while reducing energy costs and the likelihood of heat stress.
Control the Indoor Climate: Game Changer grows best in daytime temperatures of between 70 and 85 degrees. It prefers a humidity level of 50-70% during the vegetative stage. By the flowering stage, make sure humidity is close to 40%. Ideally, you will begin lowering the humidity regularly once your plants are firmly in the vegetative stage.
THC Content – Highest Test
Game Changer cannabis can have a THC content of up to 21%.
CBD Content – Highest Test
Although it depends on the cut, Game Changer generally has less than 1% CBD.
Medical Benefits of the Game Changer Strain
Game Changer marijuana is becoming a popular strain to manage medical issues such as muscle tension, spasms, and cramps. It is also potentially useful as a means of combating headaches, fatigue, and chronic stress.
This strain is unquestionably useful if you suffer from depression or anxiety. It could help to gradually ease away any negative thoughts that are bringing you down.
Individuals with chronic fatigue also use Game Changer. It is possibly a good option for afternoon pain management.
Possible Side Effects of the Game Changer Strain
Game Changer is a relatively strong marijuana strain that is possibly a little bit too potent for novices. Common side effects include a feeling of thirst as your mouth and throat become incredibly dry. The easiest way to combat these effects is to remain well hydrated before, during, and after using Game Changer.
You may also experience dry eyes. In novice users, a mild headache or dizziness may occur.
Final Thoughts on the Game Changer Strain
Overall, Game Changer is a marijuana strain that could make you feel drowsy. If you are an experienced user, it is okay to use it during the day. However, novices are better off waiting until the evening.
It is a marijuana strain that can make you feel relaxed and full of joy. This is something that patients with depression and anxiety can only dream of at present.
When you are high on Game Changer, you might notice that colors are brighter, and patterns easier to spot. You may also become more aware of your surroundings. It is a balanced strain that impacts the body and mind. While it isn't the best weed for newbies, it is a good strain to grow if you are a novice.