The CBD industry continues to grow at an extraordinary rate. However, there is still a remarkable amount of misinformation when it comes to the cannabinoid. One of the biggest mistakes relating to CBD is the notion that it is non-psychoactive. In reality, cannabidiol is non-intoxicating, and there is a BIG difference.
THC, the cannabinoid associated with a psychotropic high, is intoxicating — CBD is not.
In reality, psychoactive chemicals act on the central nervous system (CNS) and alter brain function. As a result, they cause temporary changes in consciousness, behavior, mood, or perception. CBD impacts mood and other behaviors, so there are psychoactive effects. In this guide, we illustrate five of them.
How Does CBD Affect Your Brain?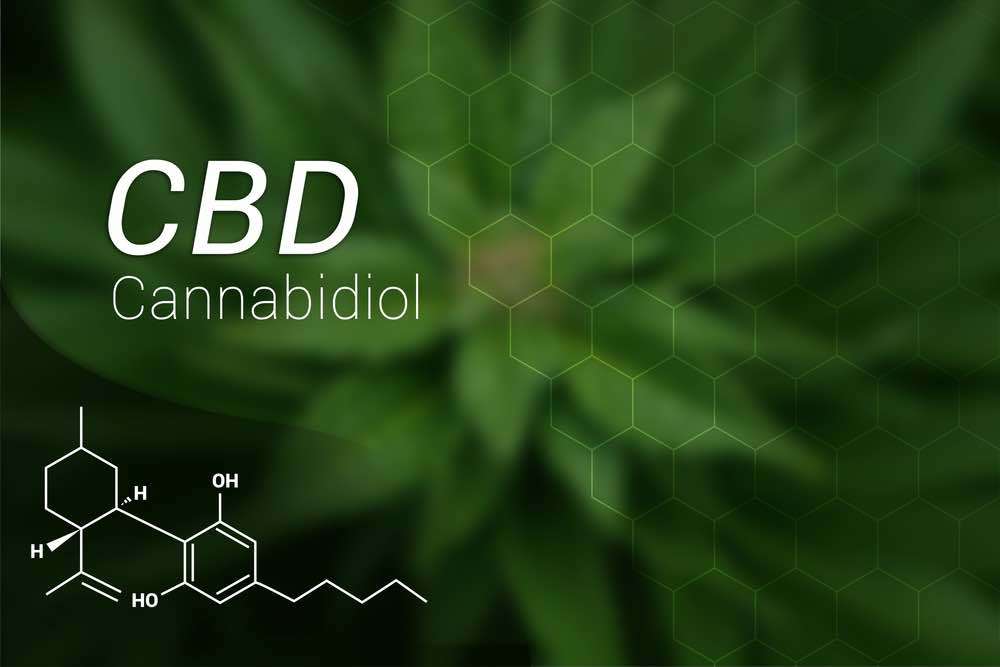 Our endocannabinoid system (ECS) consists of numerous endocannabinoids; these are neurotransmitters that bind to receptors throughout our CNS and peripheral nervous system. Our ECS helps regulate a variety of cognitive and physiological processes in the body, such as memory, pain, stress response, and appetite.
The cannabis plant contains over 110 cannabinoids that bind with ECS receptors. The two main receptors are CB1 and CB2, although scientists believe there may be more. CB1 receptors are prevalent in the CNS and regulate pain, appetite, mood, coordination, and other functions. CB2 receptors are prevalent in the body and immune system, and primarily affect pain and inflammation.
THC closely mimics a naturally occurring cannabinoid named anandamide which binds to the CB1 receptors, which are responsible for many of THC's psychoactive effects. As the psychoactive cannabinoid binds to anandamide's CB1 receptors even more closely than anandamide, which is known as 'the bliss molecule.' It inhibits the release of other neurotransmitters. This helps explain the feelings of euphoria associated with the 'high' from cannabis.
Understanding CBD
CBD has a much milder effect on the receptors. It only binds itself to the CB1 receptors loosely and results in the blocking of the receptors, mitigating THC's psychoactive effects.  CBD also inhibits anandamide degradation, which leads to increased circulating levels of the molecule.
The brain has protein receptors throughout it that respond to endocannabinoids.
When you consume cannabis, the plant's cannabinoids bind to the receptors in a manner akin to a key fitting into a lock. The receptors that are affected and parts of the brain that get involved vary from person to person depending on factors such as previous drug use and genetic make-up.
Now that we have explored a little of the science behind CBD's effects; let's look at five specific ways it impacts the human brain.
5 Ways CBD Affects our Brain
1 – CBD Reduces Blood Flow
A study by Crippa et al., published in the Journal of Psychopharmacology in September 2010, looked at the effects of CBD on a small group of subjects with Social Anxiety Disorder (SAD). The researchers discovered that the participants felt better, and CBD helped change the way their brains responded to anxiety. What's fascinating; the brain scans revealed changes in blood flow to the areas of the brain usually linked with anxiety.
2 – CBD Works to Manage Pain
Those who suffer from chronic pain are using CBD in the belief that the cannabinoid can help manage the symptoms. CBD modifies CB2 receptors' ability to bind endocannabinoids. Alternatively, it may cause the body to produce more of the natural cannabinoids that attach to the CB2 receptors.
While scientists are not completely sure, they believe that CBD also affects the way in which these receptors respond to the pain signals we receive, which helps reduce pain and inflammation.
3 – Reduces Oxidative Damage
The way in which our bodies manage oxidative stress plays a huge role in maintaining good health. Oxidative stress is a natural process that happens at a cellular level. When a cell generates energy, it generates free radicals as a waste product. Environmental toxins, such as smog exposure, can also create free radicals.
Our body responds to the creation of free radicals by using antioxidants to stabilize the waste and ensure they don't cause damage to the DNA in our cells. However, if the free radicals are too numerous and we don't produce enough antioxidants, the waste products begin stealing DNA particles. This process can result in the development of conditions such as Alzheimer's, Parkinson's, and atherosclerosis.
CBD acts on the CB2 receptors to decrease the level of oxidative damage. Possessing strong antioxidant abilities, researchers believe that cannabidiol's neuroprotective antioxidant capacity is similar to that of Vitamins C and E.
A study by Cheng et al., published in the Journal of Alzheimer's Disease in 2014, found that long-term CBD treatment "prevents the development of social recognition memory deficits in Alzheimer's disease transgenic mice." The researchers also wrote that CBD exerts anti-inflammatory, antioxidative, and neuroprotective properties in vitro and in vivo.
WAYOFLEAF'S CHOICE – FabCBD
When it comes to selecting the best and most effective CBD, it really comes down to trial and error and testing out as many products as you can. And that's exactly what we did. Our review team tried and tested dozens of CBD brands, and we rated FabCBD as #1 overall for potency, value for money, quality & reputation. Try them today and you won't be disappointed. You can also view the reviews of the best CBD brands here.
4 – CBD Lowers the Degree of Excitation in Brain Cells
Excitotoxicity is the damage caused when our brain cells become overactive due to excessive stimulation. It can result from traumatic brain injury, stroke, hearing loss, and neurodegenerative diseases of the CNS, including multiple sclerosis and Alzheimer's.
Glutamine-dependent excitotoxicity is seen in practically every age-related neurodegenerative disease and brain disorder. It also happens to be one of the main molecular mechanisms noted in epilepsy. In recent times, there has been an increasing level of research into CBD as a treatment for neurodevelopmental disorders such as autism spectrum disorder (ASD).
A study by Pretzsch et al., published in the Neuropsychopharmacology journal in February 2019, looked at the effects of CBD on brain excitation and inhibition systems. The team concluded that CBD could 'shift' the level of Glx and GABA+ metabolites; they are known to contribute to the regulation of inhibitory and excitatory neurotransmission in the autistic and typical brains. The researchers pointed out that further studies were required.
5 – CBD Has Significant Antipsychotic Properties
This benefit relates to CBD's effects on anandamide. Anandamide was discovered in the 1990s and is a neurotransmitter that can both improve mood while also potentially reducing  pain sensitivity.
Fatty acid amide hydrolase (FAAH) breaks down anandamide. However, CBD inhibits the FAAH enzyme, which means the bliss molecule remains active in the ECS for longer; thus enhancing its potency.
CBD's antipsychotic effects relate to its impact on anandamide. Scientists link higher levels of the bliss molecule with a decrease in psychotic symptoms. A study by Leweke et al. published in Translational Psychiatry in March 2012, looked into the effect of CBD on anandamide production.
The researchers wrote that an elevation of anandamide levels in cerebrospinal fluid inversely correlates to psychotic symptoms. The team performed a double-blind, randomized trial of CBD versus a potent antipsychotic. Ultimately, the study found that CBD boosted anandamide signaling and alleviated the psychotic symptoms of schizophrenia.
Final Thoughts About CBD
Ultimately, cannabidiol is one of the fastest-growing supplements in the world at present. Consumers are turning to CBD to manage conditions such as migraines, brain fog, anxiety, depression, and chronic pain. As the popularity of CBD increases, so does the number of anecdotal accounts regarding its efficacy, not to mention a significant rise in scientific studies.
However, we still need further clinical trials involving humans to confirm CBD's positive neurological effects.
The cannabinoid's effects on the brain appear to be many and profound, but we need more confirmatory studies. We advise all readers to steer clear of CBD sellers that try to portray cannabidiol as a 'cure-all.' There is no question that the existing research is exciting, but it would be irresponsible to draw too many conclusions just yet.
If you decide to see what all the hype is about for yourself, stick to tried, and trusted CBD sellers that have developed a stellar reputation.