Many people are under the impression that convection vaporizers are better than a conduction vaporizer. In the popular conduction versus convection debate, however, the answer is in the details. Your heating method is essential, for example. And for those of you who don't know, your heating method is actually what gives life to your dry herbs.
Proper heating controls both the distribution and pace of heat to your botanicals, and activates the desired effects.
With that in mind, there are three types of heating methods: combustion, convection, and conduction. Some deliver potentially carcinogenic hits, while others deliver smooth drags. With each method having its own drawback and advantages, it's up to you to decide which you prefer. For the purpose of this article, we will be taking a look at the convection vaporizer in comparison to the conduction vaporizer.
With so many different vaporizers available today, it can be overwhelming trying to figure out which one is best for you. It's important to decide whether you prefer the convection vaporizers, or if you are opting for a conduction vaporizer.
Some vapes actually use a combination of convection and conduction, but different heating methods are suitable for different types of materials. For example, while some are more suitable for vaping concentrates, others are better for dry herbs.
The great thing is that neither the convection vaporizers nor a conduction vaporizer will burn your material. In fact, most vaporizers these days come with a temperature control setting. Each of the heating methods ensures smooth, pure, flavorful draws that will prevent you from inhaling toxic byproducts, like the carcinogens and tar that end up in cigarette smoke.
If you consider yourself to be an herb smoking connoisseur, then nothing comes between you and your vapor. So naturally, the vapor path is an essential element in the vaping mix. This is also why the mouthpiece is such an important part of the convection vaporizer – it's the final element of the vapor path. The portable and discrete nature of vaporizers is just an added convenience, especially when it comes to the portable vaporizer.
Anyway, without any further ado, let's take a closer look at some of the best conduction and convection vaporizers on the current market for both 2022 and beyond.
Best Convection Vaporizers
Convection vaporizers are the best fit for people who are looking to vape dry herbs. If you're new to vaping, dry herb vaporizers that use convection are a great place to start. Here are some of the best ones currently on the market.
The Plenty by Storz & Bickel
The Plenty by Storz & Bickel features a unique handheld design which sets it apart from all other units in its class. Weighing only 1.5 lbs, it's more compact and portable than the average desktop vape, but still packs plenty of power.
With a high-quality stainless steel cooling coil and precise temperature adjustment between 266 – 395 degrees Fahrenheit, you can zero in on the best temperature for dry herbs, and make way for smoother draws. This is no doubt the best vape for those who are looking for the vapor purity of a desktop vape but in a more compact unit. It retails for around $299.00.
Boundless CFV Vaporizer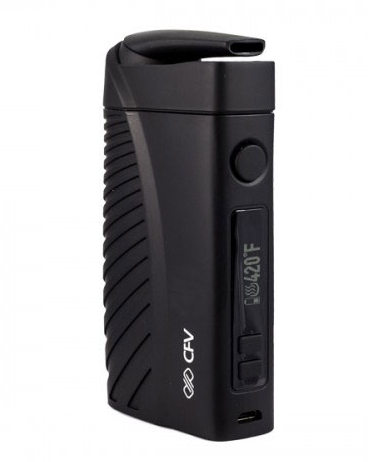 This is one of the latest offerings from Boundless, and it is an evolution of the Boundless CF. The Boundless CFV convection vaporizer is one of the very few portable convection units. It comes with precision temperature control, which is rare for portable devices and it uses full convection heating to vaporize the material perfectly and evenly. It also comes with wooden and quartz rings that "play with heat," so to speak, which creates new flavors and scents. Ultimately, this device delivers silky smooth vapor that is free of smokiness, and from one of the most compact units on the market. It retails for $219.99.
Da Buddha by 7th Floor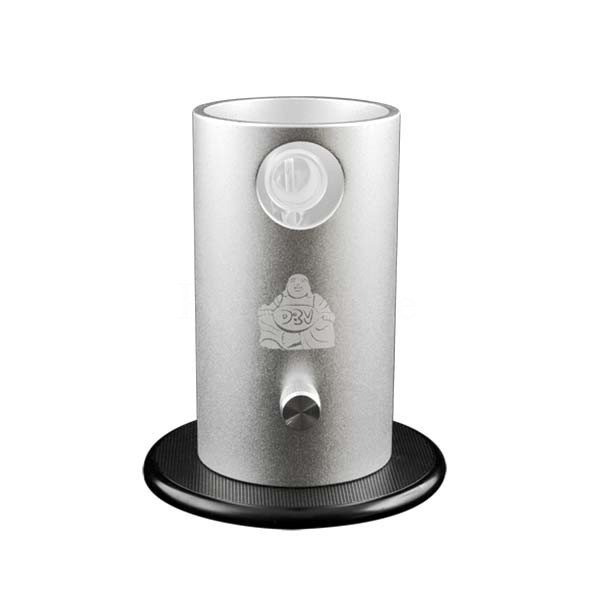 The Da Buddha vaporizer is known to be one of the most effective and affordable on the market, retailing for "only" $189.00. In terms of convection vaporizers, this device has one of the best vapor paths for delivering pure-tasting hits. It features an adjustable temperature control system, strong ceramic heating element, and glass-on-glass elements to ensure the best vapor production.
FireFly 2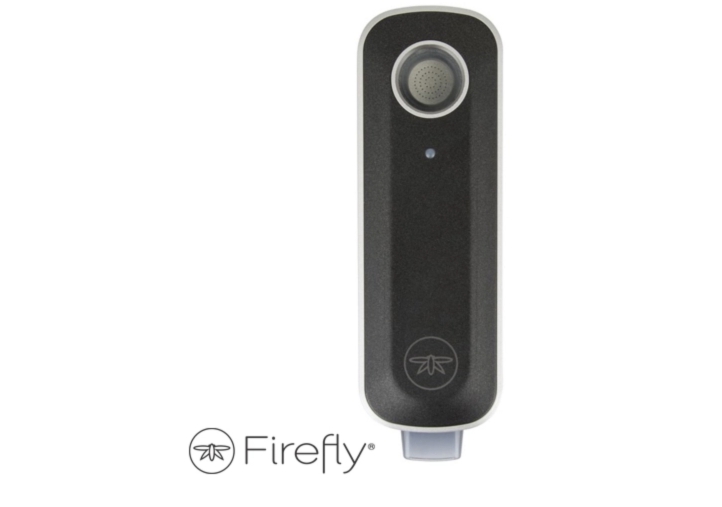 A super lightweight device that is compatible with both concentrates and dry herbs, the FireFly 2 is one of the best on the market. It's rare to find a convection vaporizer that fits in your hands, and this is what makes this device so unique. Also, the creators introduced touch sensor controls to the world through this device. The on-demand heating function makes it easy to use and prevents you from wasting any material.
The device heats up instantly when you press the heating button and inhale on the mouthpiece. And depending on your desired preference when it comes to taste, there are six temperature settings that you can select directly on the device, or via your phone through a Bluetooth connection. The FireFly 2 retails for $329.95.
Boundless Tera
The Boundless Tera was developed after the Boundless CFV, and it incorporates all of the latest features in today's hi-tech convection vaporizers. One of the most thrilling features is the use of a full convection heater combined with an aluminum heat-sink chamber. From the precision temperature control down to the water pipe functionality and the dual herb/wax compatibility, this device has a lot to offer. The swivel mouthpiece that comes with the unit extends the vapor path for smoother hits, while the full convection heating extracts the best flavors and effects with zero combustion. The average retail price is $219.99.
Pulsar APX
The Pulsar APX convection vape offers the next generation of portable, affordable, and palm-sized vaporizers. It's also incredibly affordable with a retail price of just $69.99 – much lower than other convection vaporizers on the market, while still offering excellent vapor quality thanks to the combustion-free heating-style and a temperature-controlled battery. This is a device for those who are looking for reliable dry herb draws on-the-go, without spending a fortune. It's easily one of most functional, but cheaply priced vaporizers out there.
Herbalizer Desktop Vaporizer
With a whopping retail price of $479.99, the Herbalizer Desktop is far and away the most expensive unit on our list, but consequently, it's the best convection vaporizer on the market, hands down. The device uses convection heating powered by a microprocessor that "remembers" vape temperatures and corrects the temperature every 8th of a second. This ensures a delivery of vapor that is entirely smoke-free, and true to its original flavor and aroma. In addition to providing both whip-draw and balloon-bag inhalation methods, this device also gives the option for a direct draw through the Herbalizer glass steamroller attachment, which allows for a smoother and tastier vapor. The Herbalizer is popular with medicinal and recreational users who want exceptional vapor quality.
Best Conduction Vaporizers
Now that we've talked about some of the best convection vaporizers, let's take a look at several top-shelf conduction vaporizers, which coincidentally were the original vape-style units to hit the market several years back. Their simplicity makes them user-friendly, and since the material never comes into contact with the heat source, they tend to be more efficient and produce fresher vapor quality than a convection vape. Let's take a look at some of the best conduction vaporizers out there.
DaVinci IQ
The beautiful DaVinci IQ vape is often described as a work of art. It's more powerful and smarter than any of the previous DaVinci vapes, which says a lot about what it can do. Fitted with a zirconium ceramic vapor path that's inert and tough, the IQ produces incredible vapor purity. The mobile app also allows you to choose between precision temperature and Smart Path settings, that provide for customized heating across a range of temperatures. The average retail price is $274.99
Visit DaVinci at their official site: www.davincivaporizer.com
10% Coupon Code: CAN10
Magic Flight Launch Box
The Magic Flight Launch Box vape is one of the world's smallest portable loose-leaf vaporizers. This device has one of the most unique designs, made out of hand-carved walnut hardwood, and it is small enough to fit in the palm of your hand. The price is also competitive at $119.00, which is significantly cheaper than most portable herb vapes in this particular class. Heating up the device is as easy as inserting a rechargeable battery into a port on the side of the unit. The glass draw stem preserves the flavor of each hit and gives the vapor more time to cool off.
Pax 3
The Pax 3 vaporizer is a dual-use vape and the flagship product of the industrious Pax company. In fact, it's the fastest and strongest version of the entire PAX labs line of portable and dry herb vaporizers. With just a 15 second heat up time and a 50% larger chamber than the previous vaporizers from Pax, the Pax 3 managed to exceed expectations. This device is also "smarter," with app-controlled software that gives complete control over the temperature. The Pax 3 retails for around $199.99.
Visit Pax over at www.paxvapor.com
AirVape Xs
This might just be the best conduction vaporizer in the middle-price range. Sleek, easy-to-use, lightweight and compact, you can't really go wrong with the AirVape Xs. The glass mouthpiece and ceramic oven offer smooth and pure tasting vapor and being that the device is super thin and light (and offers precise temperature control), it's perfect for vaping on-the-go. The AirVape Xs is ideal for both beginners and experienced users and retails for $149.00.

The KandyPens Prism is a highly compact yet powerful vaporizer that comes with two premium atomizers. These are the ceramic chamber with a ceramic dish and the dual quartz rod atomizer. The device produces dense, flavor-rich rips with sub-ohm power and a "low and slow" approach to extract the best flavors and aromas from even the waxiest of oils. The average retail price is very affordable at $97.99.
Boundless CF
The Boundless CF vape is top-of-the-line when it comes to high-powered portable vapes and their accessories. With the large herbal chamber and the rapid heating element, this device has incredible performance. It also includes new features such as stealth mode, which allows the unit to be heated without the luminosity of LED lights. Moreover, it has a memory function so that your vape will store the previous temperatures that were used, and then automatically heat to that temperature the next time you use it. The Boundless CF is on the market for $99.99.
Snoop Dogg G Pen
This is one of the latest editions to hit the market, but given its name, it doesn't really need an introduction. Designed by Snoop Dogg himself and true to the OG Snoop style, the unit is to be used exclusively with dry herbs. With an outer encasement made of stainless steel, a high-quality heating coil, and a one-button activation feature, this is an excellent conduction vaporizer that's also very affordable, with a retail price of just $69.95.
What's the Difference between 2 types of vaporizers
If you are like a lot of other people, then you might think that the difference between conduction vaporizers and convection vaporizers comes down to the vapor's quality. But, the truth is there's a lot more to it. First, let's look at the difference between convection and conduction.
Convection is the transfer of heat by the movement or circulation of hot gas or liquid, while conduction is heat transferring from one solid to another at the point at which they meet, without either solid physically moving.
So how is this explanation related to vaporizers, you might be wondering? In convection vaporizers, the material is indirectly heated through hot air, which means that the battery heats the coil to a precise temperature. This hot air moves through the material that is packed into the vaporizer. As the user inhales, it vaporizes.
A conduction vaporizer, on the other hand, has the battery heat the coil, which subsequently heats the chamber (most of which are made of ceramic). The chamber-packed material is then heated evenly by the heat of the ceramic chamber that it's physically touching.
More simply put, convection vaporizers rely on gas or liquid to move the heat (think of steam), whereas conduction vapes involve a motionless transfer of heat (think metal against metal). The convection method is generally preferred for vaping flowers (dry herb) because it doesn't combust the material. This is why many people enjoy smoking by means of a convection vaporizer. This is the way to go if you want to preserve both terpenes and your stash. Also, a small amount of bud can go a long way with this method.
With a conduction vaporizer, the heat source will be in direct contact with your botanicals, which means that it heats up faster. This also means that the materials that are in contact with the heating element will get hotter than the rest (kind of like cooking in a cast-iron pan on the stove).
The conduction vaporizer was the first on the market, and therefore they are generally less expensive than convection vaporizers – and sometimes more user-friendly.
However, more often than not, the convection vapes are the better vaporizers, since they are generally more efficient and produce better quality vapor. Having said that, the best choice for you will depend on what you are looking for. Let's look at the pros and cons of each type.
Convection Vaporizer Pros
Convection vapes are no doubt the latest trend in the evolution of vaping, as they were designed to address some of the "inconvenient" issues that users experienced with conduction devices. Here are some of their most significant benefits:
Advanced temperature settings: Convection vapes allow you to pinpoint your vape temperature, which depends on the material you choose (since waxes, herbs, and CBD vape oil have different ideal temperatures). These materials can be herbs as well as interesting strains of marijuana.
Low combustion risk: Less is more when it comes to the convection vaporizer, as these vapes burn slower and lower which means that you can use less vaping materials. They won't reach the point of combustion that they might with a conduction vaporizer, and the absence of smoke makes for smoother and purer hits.
Full vaporization: The convection vape allows for even heating, which means that each time you breathe in the vapor, you should get a similar taste and smell (it also means that you need not worry about shaking your vaporizer to get every last drop of the vape oil out).
Convection Vaporizers: Cons
Now for the downside of convection vaporizers. While there are many good qualities to this device, here are some of the potential disadvantages that you should know about:
Higher cost: Since convection vapes come with more advanced mechanisms, they generally come at a huge price compared to conduction vaporizers. Depending on your budget, the convection option might be a bit too pricey.
The Speed of heating: These devices take longer to heat up your weed because they heat the entire compartment, rather than just the heating element (as is the case with conduction vapes)
Harder to use: Although they do typically give a higher-quality experience, convection vaporizers can be harder to use for newbies.
Conduction Vaporizers: Pros
As we've seen, convection vaporizers are a great way to vape your weed, but conduction vaporizers have their advantages too. Here are some of the pros:
Lower price: The conduction vapes usually cost less, partly because they are easier to maintain. They get the desired results while saving you money, which allows you the affordability to purchase more product.
Easy to use: The conduction vaporizers usually have a simpler design and offer easier maintenance, since there aren't so many parts to deal with. This makes cleaning your vaporizer a lot easier and also simplifies the vaping process.
Faster heating: Conduction vaporizers usually have a faster heating time than convection devices. If you know anything about vaping, you will know that the faster your vaporizer heats up, the faster it will produce vapor. This is not only convenient but also great for times when you need to only have a limited time to vape.
Conduction Vaporizers: Cons
Just like a convection dry herb vaporizer, the conduction devices also have some downfalls of their own. These include:
Unbalanced heating: When the conduction vape heats weed, it mainly heats the bottom layer. Thus, sometimes you might inhale the vapor from the hotter part, and other times from the cooler part. This means that each time you inhale, you will experience a different smell and flavor.
Harsher hits: The heat at which your concentrates or herbs are vaporized can define whether or not each hit will be smooth and flavorful. Because conduction devices actually touch whatever you're vaping, they might burn the contents of your vaporizer, mixing smoke with your vapor.
More bud required: The conduction vapes don't extract the oils from weed as well as a convection dry herb vaporizer. This means that you will need to use more weed to get the same effect as you would from a convection vaporizer.
How to choose between Convection and Conduction Vaporizers
Now that we've gone over all of the important stuff and had a look at the choices for the best convection vaporizers and those for conduction vapes, let's discuss choosing between these two. As we briefly mentioned earlier, your preference will really depend on what you want from your vaping experience. Do you prefer concentrates or dry herbs? Do you seek variety? Are you constantly on-the-go?
If you prefer using dry herbs, then a convection vape is probably the best fit for you. Since there's no chance of the herbs getting burned, dry herbs taste incredible in a convection device. Without combustion, there's also no chance of inhaling harmful byproducts like carcinogens and tar. A portable convection vaporizer is often the most convenient because it's discrete and you can carry it with you just about anywhere.
If you are a wax lover, however, then the conduction vaporizer will do the trick. Since the heat source is in direct contact with the material, it doesn't only heat up faster, but also means that the materials that are touching the heating chamber are often the hottest. While this would cause dry herbs to burn, it's suitable for wax or oils because you can give them a quick mix between pulls.
Best Conduction and Convection Vapes: Final Thoughts
We hope that this article has been educational and informative, and helped you in your search for the best vaporizer that will fit your specific needs and preferences. Keep in mind that none of what has been discussed are strict guidelines that need to be followed. Ultimately, your vaping experience is in your own hands. If you are looking to purchase your next top-quality vaporizer, we recommend checking out the massive lineup over at Vape World. They've got a world-class selection, and sometimes offer great discounts on even the most popular units. Happy vaping!