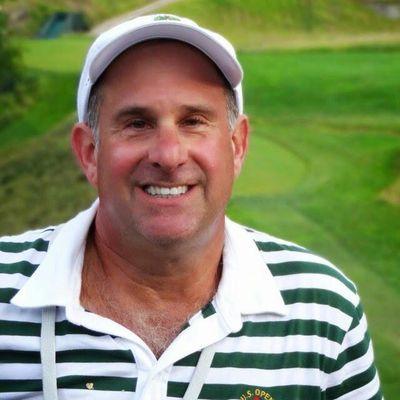 Dr. Daniel J Isaacman
Dr. Daniel J. Isaacman MD is a pediatrician in Philadelphia, PA. He is licensed to practice by the state board in Pennsylvania. His role as a pediatrician is to manage the mental, behavioral, and physical health of children. Board-certified pediatricians go through extensive training and have passed rigorous exams on both the diagnosis and treatment of childhood illnesses, ranging from minor to severe.
Pediatricians treat patients from birth and provide vaccinations, physical exams, as well as the diagnosis and treatment of childhood health problems. They also provide information about the patient's health, nutrition, safety, and fitness needs. In addition, pediatricians make sure that children meet the developmental milestones appropriate for their age group.
Dr. Isaacman says that it has always been his goal to better the lives of children. His story started with his residency in Pediatrics at The Children's Hospital of Philadelphia. This was the first children's hospital to be opened in the U.S and is often regarded as the best pediatric hospital in the country. More than 20 years after completing his residency, and expanding on his experience in clinical care to include research and teaching, he is still very much mindful of the important responsibility of caring for sick children.
Dr. Isaacman's Education
In 1980, Dr. Isaacman started studying at the University of Pennsylvania School of Medicine. He completed his studies here in 1984 and then went on to complete his residency in pediatrics at the Children's Hospital of Philadelphia between 1985 to 1987. Lastly, between 1987 and 1989 he completed a fellowship in pediatric emergency medicine at the Children's Hospital of Pittsburgh. See his full C.V.
Dr. Isaacman's Experience
Over the last 30 years, Dr. Isaacman has held various professorships at various universities and medical schools. His first was between 1989 and 1990, where he worked as the Assistant Professor of Pediatrics for the Department of Pediatrics at the Medical College of Wisconsin.
Between 1990 and 2013 he also held positions at the following institutions; University of Pittsburgh School of Medicine, Eastern Virginia Medical School, and, of course, The Children's Hospital of Philadelphia. As of 2013, Dr, Isaacman has been working as a Clinical Professor of Pediatrics at the Drexel University School of Medicine in St. Christopher's Hospital for Children.
One of Dr. Isaacman's most notable positions was as Director of Vaccine Clinical Research at Merck between 2010 and 2013. He was a core team member in the designing, interpreting, implementation, and publishing of ongoing vaccine clinical trials. He served as the clinical lead on pneumococcal conjugate, and rabies vaccine development programs. He also oversaw the post-licensure research for Pneumovax, which is marketed Pneumococcal polysaccharide vaccine.
Between 2004 to 2010, Dr. Isaacman also served as the Director for vaccines at Wyeth. He was a core member of Prevnar and Prevnar 13 Global Brand Teams. Here, he was responsible for the development of the lifecycle strategy document for Prevnar 13. In addition, he served as the medical monitor for numerous Phase 4 studies worldwide.
Currently, Dr. Isaacman also works as a Clinical Development Consultant for Clinical Pharma Solutions. He started this endeavor in 2014. He offers these services to small, medium, and large pharma companies and provides his expertise on drug and biologics development.
Specific services include medical writing of all documents that are related to clinical development and strategic planning including clinical development planning and lifecycle planning, pediatric investigation plans, data review, medical monitoring, KOL interactions including  DMSB meetings and scientific symposia, the conduct of advisory boards, and development, coordination and submission of regulatory documents. Dr. Isaacman works both remotely and on-site as needed.
Since November 2015, Dr. Isaacman has also been working as the Senior Director and Global Therapeutic Area Leader specializing in vaccines, at Parexel. His responsibilities include evaluating new study proposals, along with assessing their feasibility, quality, and appropriateness for Parexel's clinical research organization. He also has an interface with biopharmaceutical companies to discuss planned projects and needs. In addition, he assigns projects to the appropriate resources within the company to ensure that study goals are met with success.
As of March 2018, Dr. Isaacman has been working as the Senior Medical Director at the Pediatric and Rare Disease Center of Excellence at IQVIA, in the greater Philadelphia area. Here, he is responsible for pre-award activity on RFPs for new studies conducted in Pediatrics/Rare Disease. He also provides consultative services on pediatric investigational plans, pediatric drug development, and pediatric study plans.
Skills and Interests
In 2005, Dr. Isaacman transitioned to the world of pharmaceutical research in vaccines and infectious diseases. He was first exposed to the wide range of activities associated with clinical development and medical affairs within the pharma industry through the experience that he had with some of the key pharma companies like Merck and Wyeth/Pfizer.
Although this was a major career shift, this pursuit still allows him to contribute to the betterment of public health needs for the pediatric population. Here are some of his key experiences:
Mastering of medical writing that is needed for posters, manuscripts, protocols, regulatory submissions, abstracts, and strategic documents.
Applying his current clinical pediatric background to the safety issues that are related to vaccines, as well as serving as a medical monitor in ongoing trials.
Integrating with key decision-makers as a trusted advisor with leading advisory boards, key opinion leaders, scientific symposia, and investigator meetings.
Managing post-licensure crises or issues – reviewing and monitoring investigator-initiated research and providing a medical review for promotional materials.
Developing pediatric investigational plans, which are now sought after by regulatory agencies for all products (regardless of their target population)
Dr. Isaacman is realizing his lifelong goal to make a difference in the lives of children while maintaining a great career balance by working part-time in the Pediatric ER and serving as a trusted pharma consultant.