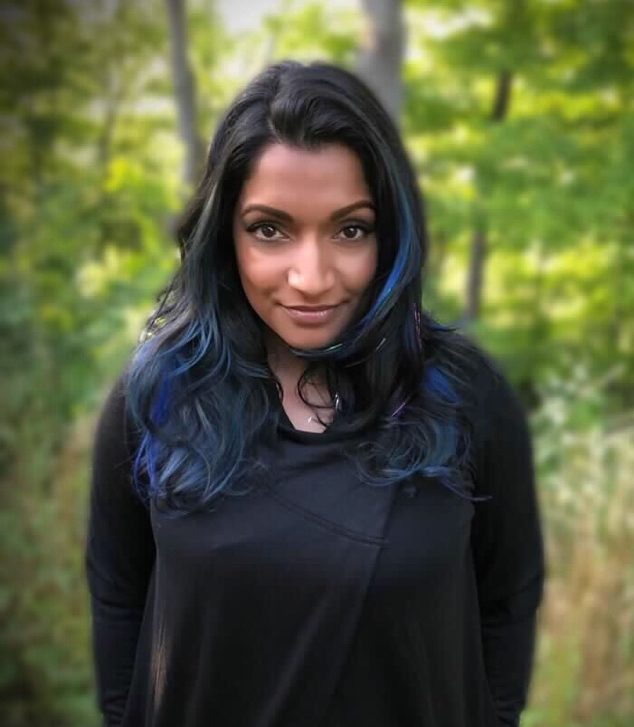 Anoo Solomon
Anoo Solomon is a Subject Matter Expert on Integrated Pest Management for cannabis. She is described as being a dedicated scientist and educator who gives full-spectrum application and consulting to ensure only the cleanest and healthiest crops while using the most efficient, economical, and environmentally sound practices.
By using beneficial insects, horticultural oils, bio fungicides, insecticidal soaps, and environmental monitoring, Anoo ensures that cannabis plants are protected from harmful pathogens that may reduce product quality and yield.
Anoo is committed to educating staff on the fundamentals of entomology and pathology to create universal awareness while working with plants. She has done extensive research trials on using all chemicals approved for use on cannabis by Health Canada as listed on the PMRA.
Starting from clone through to harvest, she created various scenarios, including combination application, the effect on beneficial insects, use in extreme heat and light environments, and effect on beneficial insects and effect on final bud quality.
Anoo is the owner of CannaProtect IPM Solutions which offers consulting services across Canada and the U.S for greenhouse software companies, in an effort to help develop their Canadian Cannabis programs.
She works with design and construction teams at the drafting phase of new facilities as well as existing facilities to ensure that all contamination risk factors and deficiencies are addressed before they become an issue leading to crop loss.
Seven years ago, Anoo developed a rare debilitating nerve condition that would subsequently change her life forever. For years she sought help from various specialists across Ontario but had no success.
Eventually, she was told by her team of Neurologists that there was no treatment, and ultimately, she would have to deal with the pain for the rest of her life. Turning to medical marijuana, she was finally able to start living again, and this is what led her to a career change into the cannabis industry.
Currently, Anoo lives in the Niagara Region in Canada with her family, which includes her three mini goats.
Areas of Expertise
Anoo is well-versed in plant propagation, soil health and nutrition, grafting, plant production under field, garden and container conditions, greenhouse, food and agriculture legislation and regulations, GMP, GPP, Quality Assurance and Compliance, and proper sanitation practices to mitigate contamination and HACCP planning.
She has extensive experience within the Canadian Cannabis Industry and comprehension of the Canadian Cannabis Act (formerly ACMPR)/Cannabis Regulations. She has worked for one of the largest global cannabis Licensed Producers on a multi-site scale.
Anoo has also worked with small start-up facilities. Her responsibilities here have been building all IPM policy, processes and SOPs, as well as training in-house staff.
When it comes to laboratory settings, Anoo implements microbial testing for pathogens within the plant genetics. She has done extensive research trials on the use of approved chemicals and their effects on cannabis under various environmental conditions.
Education and Experience
Anoo attended Durham College between 2016 and 2018, and she achieved a Diploma in Horticulture-Food and Farming. Prior to receiving her diploma, she worked as a Case Manager and the Ministry of Community and Emergency Services in the City of Hamilton.
She worked here between August 2012 and August 2016 and was responsible for the verification of incorporated Legislation, Policies and Guidelines requirements within SAMS and variables of case scenarios. She also reported on system defects, developed innovative strategies, and conducted investigations, along with a string of other tasks.
From April 2018 until March 2019, Anoo was employed at Canopy Growth Corporation on Tweed Farms as an Integrated Pest Management Supervisor. Here she was responsible for developing and coordinating Integrated Pest Management programs, creating in-depth IPM training programs, overseeing IPM-based spray scheduling with all Greenhouses, along with various other activities.
As of May 2019, Anoo is teaching Integrated Pest Management to students enrolled in the Cannabis Program at Niagara College. She has also been working as an Integrated Pest Management Scientist for Steven's Green LP since April 2019.
Other Information
Anoo states that her knowledge and expertise, along with her deep passion for the industry allow her to customize IPM programs that align specifically to individual cultivators – based on susceptibility and environmental conditions, as well as pathogen resistance.
Whether it's a new crop that requires preventative maintenance plan or an existing crop with critical infestation pressure, she has the skills to resolve the issues.